Inside The Dome—Q&A With Executive Producers Neal Baer & Tim Schlattmann
Never trust a butterfly
Posted on Jul 8, 2015 | 12:35pm
Three episodes into the third season of
Under The Dome
, we're starting to see some of our favorite characters evolve. We checked in with Neal Baer and Tim Schlattmann, executive producers and writers for the show, about what's going down in Chester's Mill.
Which character do you think has developed the most?
Moving into Season 3, the character who has developed the most is Julia. She's always put her trust in the Dome, but she is learning that trust has been misplaced. She's going to face some hard choices now that she can no longer deny why the Dome is here and what it wants. She's about to become the ultimate outsider, testing her to her very core and having to fight to save the man she loves.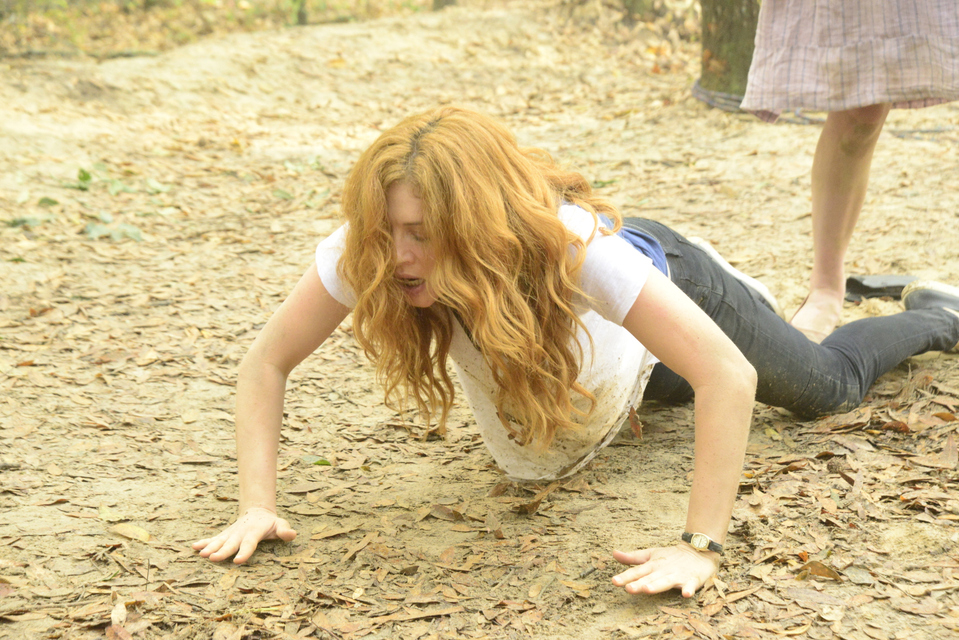 Which character was the hardest to see die?
I think Angie's death was one of the hardest because of how it's affected not only Joe, her brother, but Sam. The fallout from her death continues to haunt both characters and comes to a head this season.
What do you feel was the best move you made in order to translate the book to the screen?
This season we are leaning into the larger mythology of the book—exactly who was behind the Dome and where they come from. While it's not identical, it's just as bone-chilling.
What would your strategy be if you were trapped under the Dome?
In a way, being trapped under the Dome is like being on
Survivor
. My plan would be the same: outwit, outplay, and outlast. And as we showed in our Season 3 premiere—never trust a butterfly. Or anyone who claims they died 25 years ago. As Big Jim said in the season premiere: "No one gets to come back from the dead." Boy, was he right.
Watch
Under The Dome
on CBS.