Terror Intertwines With Fairy Tale Romance In Tell Me A Story Season 2
Kevin Williamson's CBS All Access original series returns with troubling princess tales from Beauty And The Best, Sleeping Beauty, and Cinderella.
Posted on Aug 2, 2019 | 09:45am
The psychological thriller
Tell Me A Story
takes viewers down a hauntingly familiar yet strange path, weaving through three legendary fairy tales over the course of a season—but not as you've ever seen them before.
Following the first season's journey into the "woods" of New York City, Season 2 will stream exclusively on
CBS All Access
and is set amid the lively Nashville music scene. This time around, the thrills combine with character-driven romance and a love of three iconic princess stories:
Beauty and the Beast, Sleeping Beauty,
and
Cinderella
.
READ: Paul Wesley To Star In Season 2 Of Tell Me A Story
Executive Producer Kevin Williamson has embraced the challenge of "intertwining them in a graceful way." Williamson and his team do a lot of rewriting, including swapping genders from the original tales and at times intentionally leading audiences to question which contemporary character is connected to which classic one.
For example,
Beauty and the Beast
has been inverted in
Tell Me A Story
, with a male as the beauty and female as the beast. It becomes "about strength and power, and how she empowers herself to rise up over her circumstances," says Williamson. "That's what we've subverted."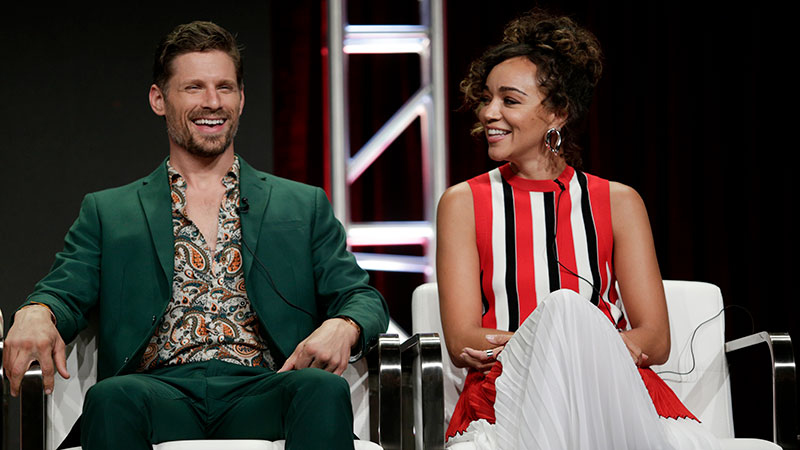 He notes that it helps how the spine of this new season is a single family, the Pruitts. "The idea of family, one of the themes I love so much, really resonates in an emotional way," he says. "It gives everything a reason."
READ: Five New Cast Members Join Paul Wesley For Tell Me A Story Season 2​
The head of that family is Rebecca Pruitt (played by Carrie-Anne Moss), with three children: Maddie (Odette Annable), Jackson (Matt Lauria), and Ashley Rose (Natalie Alyn Lind). ​The latter's pop star status allows the series to incorporate plenty of music, which dovetails with the Nashville setting.
One element the new season will share with the previous is returning castmembers
Paul Wesley
and
Danielle Campbell
. Wesley returns this time in an all-new role as Tucker Reed, a struggling novelist who spends many sleepless night toiling away in a secluded cabin. Campbell will portray Olivia Moon, a strong, self-possessed young woman who leaves the small city behind for Nashville but finds that fate has other plans for her.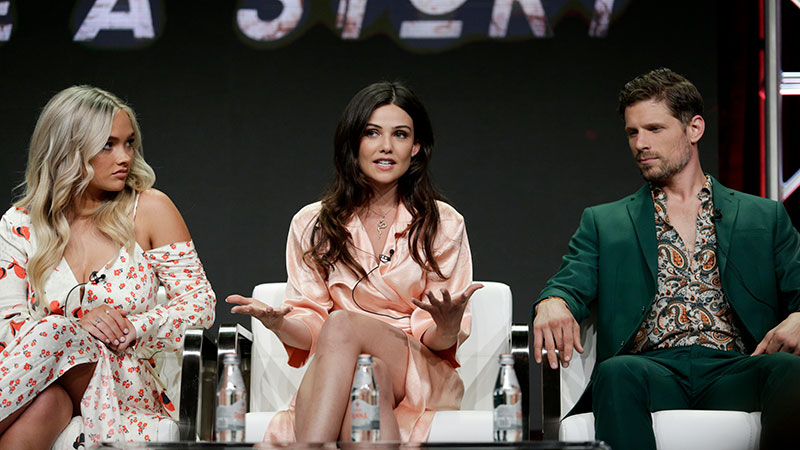 The talented cast also includes Eka Darville as Beau, an honorable man trying to navigate the line between duty and desire, and Ashley Madekwe as Simone, whose Cinderella story took a detour through Music City.
Williamson and the cast took the stage for a Television Critics Association presentation on Thursday and dove into the ways that fairy tales manage to resonate with audiences while often maintaining a creepy undercurrent.
"They're morality tales," says Williamson. "They were created to warn children of the dangers of the outside world, to learn right from wrong, to obey your parents or you're going to get eaten!"
STREAM: All Episodes From Season 1 Of Tell Me A Story
Wesley points out that
The Three Little Pigs
(one of the tales underpinning Season 1, along with
Little Red Riding Hood
and
Hansel and Gretel
) "was about 'you put in the work, you'll survive'... it's a lesson, that's universal."
Moss says she was especially drawn to her character because she has three children, herself. "I don't think I realized how dark fairy tales are until I started reading them to my children—and changing things so as not to traumatize them!"
Season 2 will tell just how dark Kevin Williamson decides to go.
Stream
Tell Me A Story
exclusively on
CBS All Access
.