Back to Cast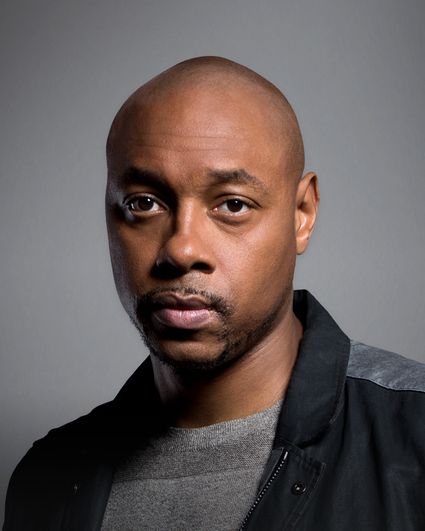 Biography
Dorian Crossmond Missick has made a name for himself as an actor who easily transitions from film, television, and stage. On television, he gained recognition when he starred in two seasons of the critically acclaimed TNT series Southland as Detective Ruben Robinson opposite Emmy winner Regina King. Missick then stayed in the John Wells family and can currently be seen recurring in the second season of the TNT series Animal Kingdom as Detective Patrick Fisher. Next, he portrayed the villainous Dontrell "Cockroach" Hamilton on the second season of Marvel's Luke Cage for Netflix. Other series regular roles include the male lead opposite Brandy in BET's comedy series Zoe Ever After, NBC's drama The Cape, JJ Abrams' Six Degrees for ABC, and over a dozen pilots.

Missick's recent film work includes Monster (opposite Jeffrey Wright, premiering at Sundance 2018), Brian Banks (opposite Greg Kinnear and Aldis Hodge), Sony's Annie, Screen Gem's Deliver Us From Evil, and Big Words (Slamdance 2014), which was distributed by Ava Duvernay's ARRAY films, in which he played the title character. Prior to those projects, Missick starred in the NAACP-nominated MooZ-lum (with Danny Glover and Nia Long), Two Weeks Notice (with Sandra Bullock and Hugh Grant), Lucky Number Slevin (with Morgan Freeman and Ben Kingsley), The Manchurian Candidate (with Denzel Washington and Meryl Streep), and the indie classic Premium, starring opposite Zoe Saldana.

As a producer, Missick's credits include the SXSW critical darling 9 Rides, a collaboration with director Matthew Cherry for which he won the Bronze Lens Award for his leading role; producing and starring in director Pete Chatmon's short film Black Card (HBO); and next up, The Eclectic Ride, a documentary about the legendary New York nightlife party of the same name, which Missick will also co-direct.

Missick, who started in the theater, has starred in several New York productions, most recently in the 2016 AUDELCO award-winning production of Autumn at the acclaimed Billie Holiday Theater, and most notably off-Broadway in the revival of the Pulitzer-prize winning drama A Soldier's Play, opposite Anthony Mackie and Taye Diggs at Second Stage Theater.

Missick lives in both New York and Los Angeles, where he is a popular DJ under the alias Tailwind Turner.