Back to Cast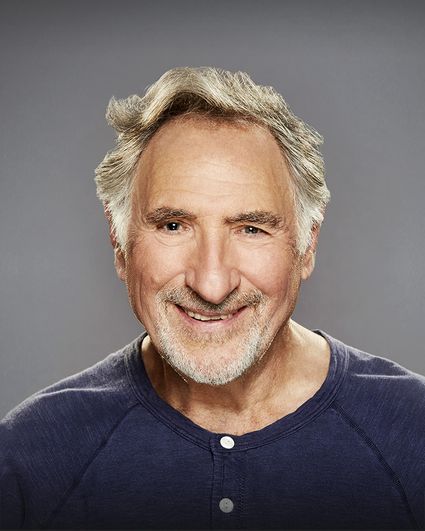 Biography
Judd Hirsch has forged a distinguished career in television, theater and film that has earned him two Emmy Awards, two Tony Awards and an Academy Award nomination, among other honors.

Hirsch is perhaps best known to television audiences for his Emmy-winning role as Alex Rieger in the classic series Taxi. Also, he starred as the title character in Dear John, for which he won a Golden Globe. Other notable television credits include the comedy George and Leo, co-starring Bob Newhart, and the drama Numb3rs, and more recently, Forever, opposite Ioan Gruffudd. In 2016 Hirsch guest-starred as Leonard Hofstadter's father on The Big Bang Theory.

Hirsch began his career on the stage playing Murray Burns in Herb Gardner's A Thousand Clowns at the famed Woodstock Playhouse in 1964. Thirty-three years later, he starred in a production of the same play on Broadway. Additional Broadway credits include Knock, Knock by Jules Feiffer, Chapter Two by Neil Simon, Talley's Folly by Lanford Wilson, Art, and Sixteen Wounded. For his performances in a pair of Herb Gardner plays, I'm Not Rappaport and Conversations with My Father, Hirsch won two Tony Awards for Lead Actor. He made his Broadway debut as a replacement for the Telephone Man in Neil Simon's Barefoot in the Park.

Off-Broadway, Hirsch starred in Bruce Jay Friedman's Scuba Duba, Jean-Claude Van Itallie's Mystery Play, Chekhov's The Seagull, and Richard Dresser's Below the Belt. In 1997, he played Willy Loman in Arthur Miller's Death of a Salesman in Toronto.

Hirsch was nominated for an Academy Award for his performance as psychiatrist Dr. Berger in the film Ordinary People. Other memorable film credits include Teachers, The Goodbye People, Running on Empty, A Beautiful Mind, Independence Day, and its recent sequel, Independence Day: Resurgence. He will appear in the forthcoming film The Meyerowitz Stories, directed by Noah Baumbach.

Hirsch grew up in New York City where he studied engineering at the City College of New York and architecture at Cooper Union. His birthday is March 15.