Susan Parsons Is Striving For Enlightenment On Strange Angel
Strange Angel star Bella Heathcote explains how her character might seem like a repressed soul, but looks can be deceiving when the occult's involved.
Posted on Aug 14, 2018 | 10:00am
If there's anything we've learned about Susan Parsons (
Bella Heathcote
) on
Strange Angel
, it's that her character isn't
quite
what she seems.
Raised in the Catholic church, Susan has a specific vision for how a 1930s housewife
should
act: demure, doting, pious.
But when her husband Jack (
Jack Reynor
) becomes interested in Thelema, an occultist religion that encourages its members to "do what thou wilt," Susan is shocked. And yet... still curious.
"Susan is incredibly hard-working, both at home to maintain a clean and orderly house, and also for her step-father, Virgil, in his collections agency, which is her workplace, which is not a fun place for her to be," Heathcote says in the above video. "I think she feels stifled."
Continuing, Heathcote explains, "I think Susan's religious upbringing has completely impeded every aspect of her life. The rigidity of it has impeded her development as a woman."
STREAM: Full Episodes Of Strange Angel On CBS All Access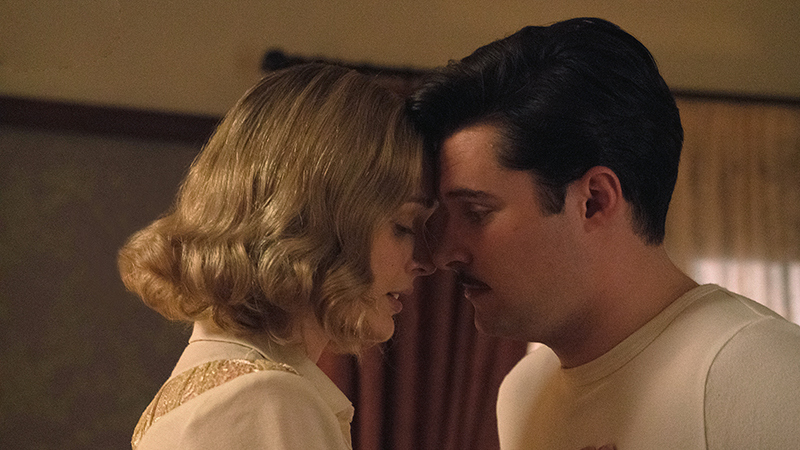 And what about her connection to the occult? Does Susan eventually join her husband in these—shall we say—very
un-Catholic
rituals?
"She does almost a full 180-degree [change] from the start to the end of the season," hints Bella. "She's terrified of what Jack's getting himself into. But I think, in the end, her curiosity prevails, particularly [in] the fact that there's evidence it could help her and free her from all sorts of physical and spiritual ailments."
Adds the actress, "By the end of the [first] season, [Susan is on] a kind of journey of self-discovery and figuring out who she is and what makes her the way she is."
To see how Susan evolves next, stream the Season 1 finale of
Strange Angel
on
Thursday, Aug. 16, exclusively on
CBS All Access
.