The Greatest Minds In Caltech History: Albert Einstein, Frank Capra, And More
From physicist Albert Einstein to director Frank Capra, get to know even more inventive alumni from the renowned university.
Posted on Jun 27, 2018 | 01:30pm
If you haven't streamed
Strange Angel,
the newest drama on
CBS All Access
, then you may not know that Caltech, the California Institute of Technology and premier university for science and engineering, plays a vital role in the story of aspiring rocket scientist Jack Parsons (
Jack Reynor
).
Along with his associate Richard Onsted (
Peter Mark Kendall
), Parsons—though not technically a student at Caltech—sets out to pitch Caltech faculty on their propulsion project, which would enable the pair to make their dream of rocket science a reality.
In fact, the real Jack Parsons went on to co-found NASA's Jet Propulsion Laboratory in Pasadena, but let's not get ahead of ourselves.
STREAM: All-New Episodes Of Strange Angel, Exclusively On CBS All Access
So, who else passed through the esteemed university's hallowed halls?
Here are merely a few notable names who contributed major ideas to science and the arts at Caltech.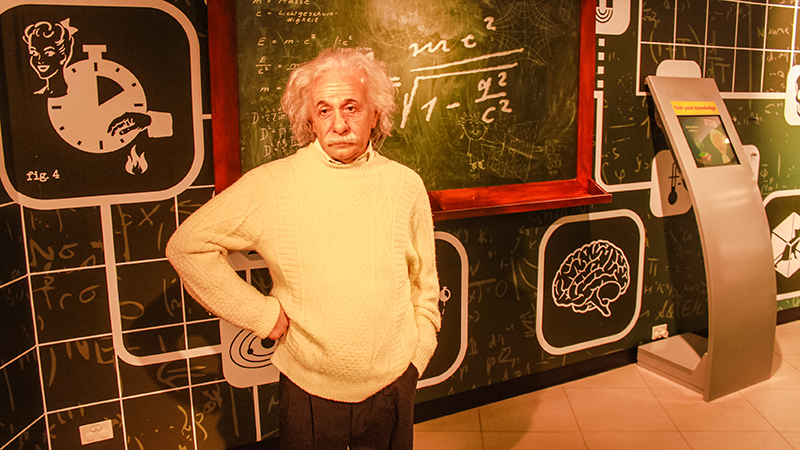 Albert Einstein: Theoretical Physicist
One of the most famous minds in history, theoretical physicist Albert Einstein spent three winters in the early 1930s as a visiting professor at the university.
Today, there's a stately Einstein Suite at the Caltech faculty and private social club, the
Pasadena Athenaeum
, where Einstein resided for the last two winters of his residence.
Carolyn C. Porco: Planetary Scientist
This Caltech alum is probably best known for her work in the exploration of the outer solar system. She's also a certified expert on planetary rings and the Saturnian moon, Enceladus.
In 2012, Porco was named one of the 25 most influential people in space by
Time Magazine
. A frequent public speaker, you can watch Porco's fascinating TED Talks
here
.
Chester F. Carlson: Inventor of Xerography
It was Carlson's high-school dream to attend Caltech, which he did after transferring from Riverside Junior College.
Though the Xerox inventor began his experiments in electrophotography as far back as the 1930s, the first commercial use of what we now commonly know as Xerox machines didn't occur until the late 1950s.
In 1981, Carlson was inducted into the National Inventors Hall of Fame.
Frank Borman: Astronaut
In 1957, Borman received his Master of Science degree in Aeronautical Engineering from the California Institute of Technology.
Then, less than 10 years later, Borman commanded the 1968 Apollo 8 Mission, making him one of the first astronauts to circle the moon.
Fun fact: He is currently the oldest living former American astronaut!
David Baltimore: Biologist and Nobel Prize Laureate In Physiology or Medicine
Biologist David Baltimore not only won the 1975 Nobel laureate in Physiology or Medicine, he served as the President of Caltech from 1997 to 2006.
To this day, Baltimore still holds the title of President Emeritus and Robert Andrews Millikan Professor of Biology there.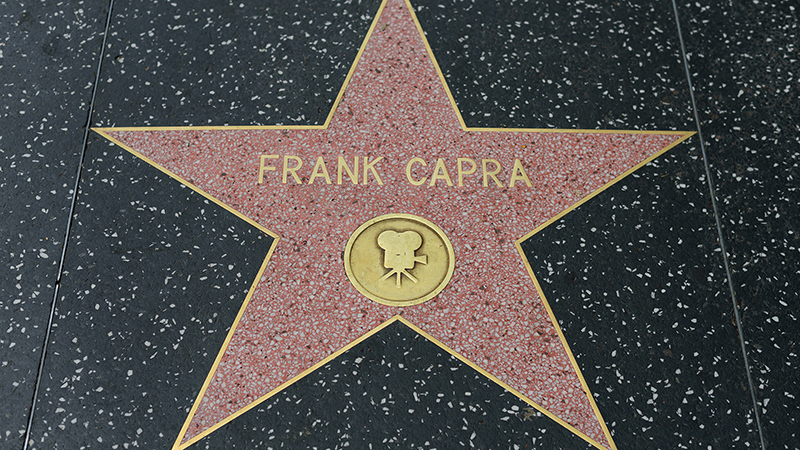 Frank Capra: Film Director
Now, here's something different!
Oscar-winning film director Frank Capra may be best known for his contributions to the arts, but, wouldn't you know it—he actually studied chemical engineering and graduated from Caltech in the spring of 1918.
Capra would go on to direct classic movies like
It Happened One Night
(1934),
Mr. Smith Goes To Washington
(1939), holiday mainstay
It's A Wonderful Life
(1946), and many more.
Amy Mainzer: Astronomer
Specializing in astrophysical instrumentation and infrared astronomy, in 2000, Mainzer earned her Master of Science in Astronomy from Caltech.
In addition to her scientific work, Mainzer also appears in the documentary featurette "Stellar Cartography: On Earth," which is included on the
Star Trek Generations
home-video release.
And that's not her only
Star Trek
credit: Mainzer can be found paying tribute to Leonard Nimoy in the 2016 documentary about the late sci-fi actor's life, entitled
For
The Love Of Spock
.
Since 2016, she's served as the science consultant and host for the PBS Kids series
Ready Jet Go
!
Oh, and she has an Asteroid named after her. No big deal!
READ: How And When To Watch Strange Angel On CBS All Access
Learn more about the history of Caltech when you stream all-new episodes of
Strange Angel
on
Thursdays, exclusively on
CBS All Access
.
All photos courtesy of Shutterstock.