Yep, Michelle Yeoh Is Back On Star Trek: Discovery!
"Don't you bow before your Emperor?"
Posted on Jan 23, 2018 | 10:00am
Warning: SPOILERS from Episode 12, Season 1 of Star Trek: Discovery follow...
When
Captain Philippa Georgiou
died at the hands of
T'Kuvma
(
Chris Obi
) in the second episode of
Star Trek: Discovery
, fans were convinced they had seen the last of
Michelle Yeoh
.
However, the actress made her shocking—but triumphant—return at the end of
Episode 11
, when
Michael Burnham
(
Sonequa Martin-Green
) came face to face with Georgiou's Mirror Universe counterpart: the dreaded Emperor of the Terran Empire!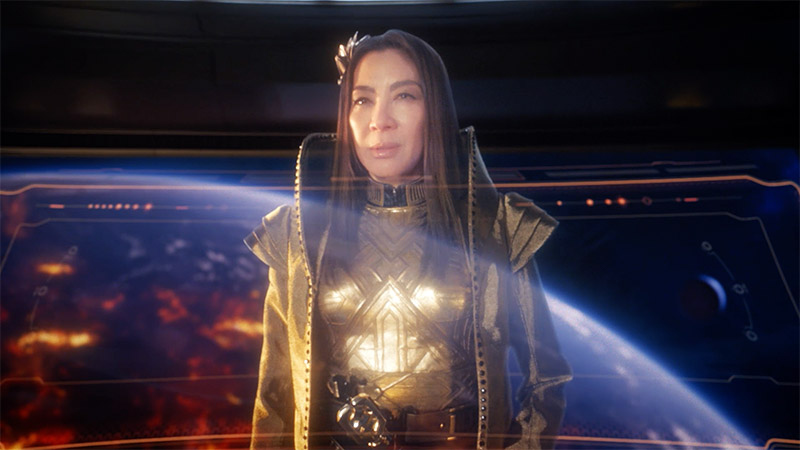 STREAM: Episode 12, Season 1 Of Star Trek: Discovery On CBS All Access
"When I first read how [Georgiou] came back, I was rather blown away by it," Yeoh describes in a new behind-the-scenes video detailing her character's unique role in Episode 12, "
Vaulting Ambition
."
"I come back not as a captain; I am the Emperor ... and she is
scary
."
Executive Producer Aaron Harberts adds, "It felt like an opportunity to show the audience a completely different Georgiou. We just thought it would be great to elevate her to the ultimate height of power so we could truly show just how different she is from her Prime [Universe] counterpart."
Of course, a big part of bringing Georgiou—well, this new version of her—back into the story is how it affects Burnham on an emotional level. After all, her Georgiou was once her mentor—that is, before
Burnham mutinied against her
in the
series premiere
.
"My logic tells me she's not the woman that I betrayed," Sonequa says of Burnham meeting Mirror Georgiou for the first time. "Yet my heart is telling me something else ... It's impossible to not want to seek forgiveness, to seek that absolution that I've been yearning for so much."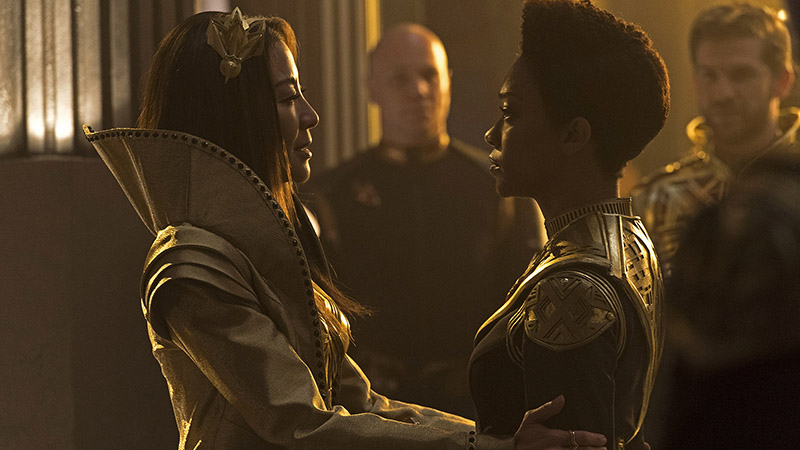 For more on Emperor Georgiou and her relationship with Burnham, watch the full video above!
READ: How To Watch Star Trek: Discovery On CBS All Access
Stream the entire first season of
Star Trek: Discovery
, exclusively on
CBS All Access
.