Back to Cast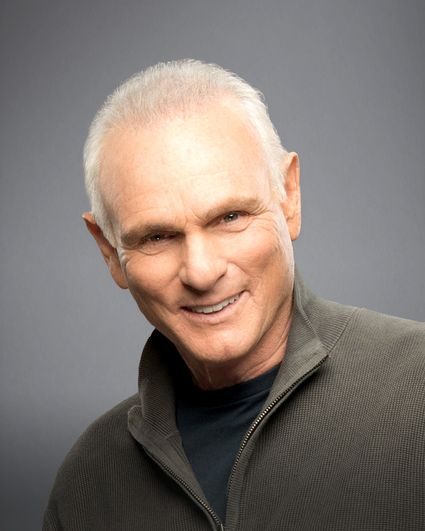 Frank Fontana
Joe Regalbuto
Biography
For 10 years, Joe Regalbuto starred as relationship-challenged investigative journalist Frank Fontana on CBS' critically acclaimed hit series Murphy Brown, for which he was nominated for an Emmy Award.

While acting on the series, Regalbuto discovered his other love, directing. He has amassed more than 150 directing credits on top-rated comedy series, including 20 episodes of Murphy Brown, 45 episodes of George Lopez, and shows such as Hot In Cleveland, Friends, Veronica's Closet, Norm and Jesse.

In 1979, Regalbuto moved to California for a starring role in his first television comedy series, The Associates, alongside Martin Short and Alley Mills. He has guest starred in dozens of top-rated series, such as Touched By An Angel, NCIS and Ghost Whisperer, all on the Network, and, most recently, Curb Your Enthusiasm and Castle. He had recurring roles on Mork & Mindy and CBS' Knots Landing and the Network's original Magnum P.I. series.

Regalbuto's theater credits include a Broadway production of Division Street, which he also performed at Los Angeles' Mark Taper Forum, and productions with the New York Shakespeare Festival, the Seattle Repertory Company, the Cincinnati Playhouse and Minneapolis' Guthrie Theater.

His credits in local Los Angeles theaters include directing Gretty Good Time at the Garry Marshall Theatre, where he also performed in Marshall's biographical play Everybody Say Cheese, directing his daughter Gina in a critically acclaimed production of Romeo And Juliet at the Odyssey Theatre, and performing Death In Columbia at The Skylight Theatre with Roxanne Hart and at the Transatlantyk Film Festival in Poland with Frances Fisher.

Regalbuto set his sights on an acting career despite the objections of his father. He followed his dream, graduating from the American Academy of Dramatic Arts, and, later, from NYU's School of the Arts.

He has been married to his wife, Rosemary, for 46 years, and they have three children and three grandchildren.

Born in Brooklyn, N.Y., Regalbuto is a life-long New York Yankees fan. He and his wife watch every Yankees game together on television from Santa Monica, where they have long resided. He cherishes a childhood photo of him and his sister with baseball legend Casey Stengel, who was then the team's manager.

Regalbuto enjoys golf and photography and is passionate about the organization Meals on Wheels, which his wife ran in Santa Monica for 27 years. Also, he supports the National Center for Missing and Exploited Children.

His birthday is August 24.