Back to Cast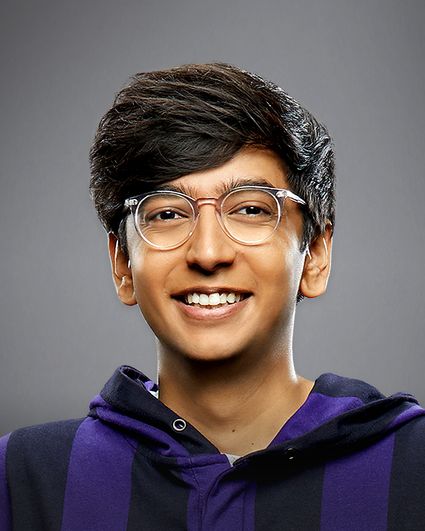 Biography
Actor and comedian Nik Dodani's star is on the rise.

This fall, in addition to starring in the revival of Murphy Brown on CBS, Dodani will reprise his role as Zahid, the wise-cracking, girl-obsessed best friend and co-worker of Sam Gardner on Netflix's critically acclaimed dramedy Atypical.

Most recently, Dodani starred in the Netflix coming of age LGBTQ film Alex Strangelove, released earlier this summer. Additionally, Dodani appeared in memorable guest-starring roles in television series, such as The Comeback with Lisa Kudrow, Selfie alongside Karen Gillan and John Cho, The Player with the legendary Wesley Snipes, and Kevin From Work.

Dodani earned his comedy chops on some of Los Angeles' most iconic stages, including The Comedy Store, The Laugh Factory and The Hollywood Improv, dazzling audiences with his wit and impeccable timing.

One of his most notable stand-up performances captured hearts as he tackled the personal topic of growing up as an openly gay Indian American who wanted to be a writer in Hollywood.

He is no stranger to the big screen either, with credits in indie features including The Good Neighbor, which was his first on-screen meeting with his Atypical co-star, Keir Gilchrist, and he will appear in the upcoming indie feature Behold My Heart with Marisa Tomei.

In 2019 Dodani will star in Sony's thriller Escape Room.

Born in Dallas, Texas, and raised in Scottsdale, Arizona, Dodani currently resides in Los Angeles. His birthday is Dec. 19.

Follow him on Instagram @nikdodani.