Episode Guide
Season 1
Episode Guide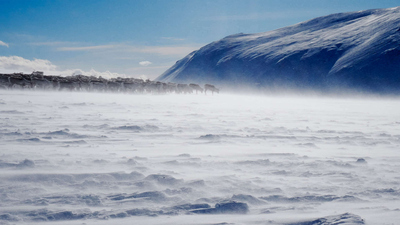 Out of the Darkness
S1 E1
Mar 10, 2021
Spring arrives in the lands of the North, and as the weather begins to change, so too do the movements of the animals who call the northern edges of Scotland, Iceland, and Norway home. Narrated by award-winning actor Ewan McGregor, we follow the creatures as they wake from "the great darkness" and face the challenges ahead, from an Arctic fox searching for his mate after a hibernation to a mother otter desperate to keep her new family together to a large reindeer migration battling through a full-force blizzard to find a place to give birth.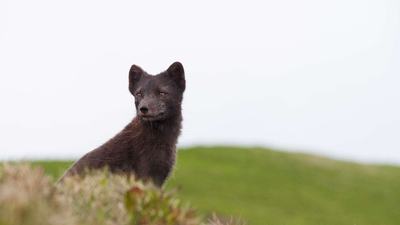 The Return of the Light
S1 E2
Mar 17, 2021
It's summer in the North Atlantic and nearly 24-hours of daylight have transformed much of this snow-clad world. Newborns arrive across the "Stormborn" lands, and the race is in full swing to take advantage of the brief bounty before winter returns. Actor Ewan McGregor narrates the stories of two Arctic fox clans struggling to raise their cubs on Iceland's remote volcanic shores, reindeer calves taking their first steps in the mountains of Norway, and an otter family in Scotland facing up to a brave new world.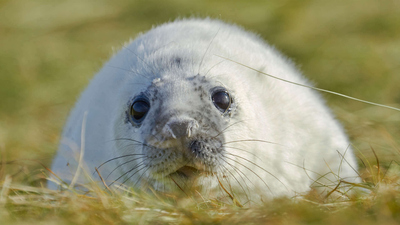 The Children of the Storm
S1 E3
Mar 24, 2021
Autumn brings new challenges to the "Stormborn" of the North. Seal pups face danger from their own kind on the Monach Isles. An Arctic fox struggles to feed his new family after claiming a den on Iceland's coast. An orca family departs Shetland's waters after a summer of seal hunting. And in the mountains of central Norway, the great reindeer migration begins. Award-winning actor Ewan McGregor shares these dramatic stories of struggle and survival as nature prepares itself for the last act of the year: the "Great Darkness."