Back to Cast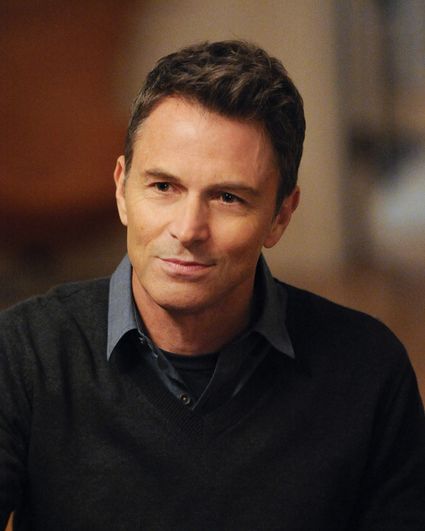 Biography
Tim Daly is an Emmy Award-nominated actor, director, producer, and philanthropist whose resume spans a long list of diverse projects and advocacy efforts.

Onstage, Daly appeared for the first time onstage with his sister Tyne Daly in the new play Downstairs. This play, specifically written for them by Theresa Rebeck, opened the Dorset Theatre Festival's 40th anniversary season in Vermont in summer 2017.

After making his film debut in Barry Levinson's Diner, Daly appeared in many additional feature films, including Against the Ropes, The Object of My Affection, and Made in Heaven. Most recently, he starred in and co-produced Lowdown, which he also co-produced.

Daly's additional television series credits include starring roles in Private Practice, Wings, The Fugitive, for which he earned a SAG Award nomination, The Nine, and Eyes, and guest-starring roles in Hawaii Five-0, Judging Amy, The Mindy Project, and The Sopranos, for which he earned an Emmy Award nomination. Additionally, he has appeared in several television miniseries and movies, including From the Earth to the Moon, Storm of the Century, and The Outsider.

Daly's theater credits include Red, The Scene, The Exonerated, Six Degrees of Separation, The Caine Mutiny Court Martial, Henry Flamethrowa, Coastal Disturbances, Oliver, Oliver, Buried Child, and most recently, The Ruins of Civilization for the Manhattan Theater Club.

Behind the camera, Daly produced the documentary film Poliwood, directed by Barry Levinson. Poliwood presents an in-depth look at the 2008 presidential election, blending footage from the Republican and Democratic conventions, as well as interviews with celebrities and key political figures. Daly's association and work with Poliwood stems from his long involvement with The Creative Coalition, for which he serves as president. The Coalition is a non-profit, non-partisan, social, and political advocacy organization in which members of the entertainment community promote issues of public importance, specifically in the areas of First Amendment rights, arts advocacy and public education. Also, he produced and starred in Edge of America, which earned the Humanitas Prize, Peabody Award, Writers Guild Award, and Directors Guild Award. Daly is a board member of InsideOUT Writers.

Between projects, Daly and his son, Sam Daly, with Ben Shelton, produce an original comedy web series, The Daly Show. The series, written and directed by Shelton and starring the Dalys, is a comedic take on their real-life father-and-son relationship.

Daly studied theater and literature at Bennington College. He divides his time between Los Angeles and Vermont. His birthday is March 1. Follow him on Twitter and on Instagram @TimmyDaly.