Back to Cast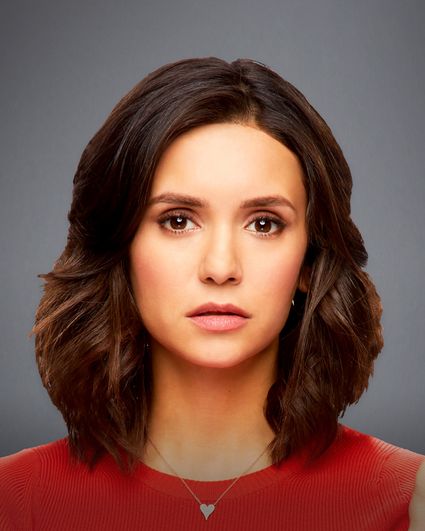 Biography
Nina Dobrev has established herself as one of the fastest-rising leading ladies in Hollywood, amassing an impressive resume of diverse and memorable television and film roles. She is perhaps best known for her six-season role as doppelgangers Elana Gilbert and Katherine Pierce in the highly successful drama The Vampire Diaries. Other television credits include lead roles on Degrassi: The Next Generation and The American Mall, as well as a guest appearance on Eleventh Hour. Also, she appeared in the television movies Never Cry Werewolf and Too Young to Marry.

Upcoming feature film credits include a role in Dog Days as a morning talk show host who relies on her pet through life and work stresses, and a role in Lucky Day as a French-speaking artist and wife of an ex-con. Most recently, she appeared in Sony's re-imagining of the 1980s cult classic Flatliners, which follows a group of bright medical students who experiment with near-death experiences. Also, she starred in the movie Crashpad opposite Christina Applegate and Domhnall Gleeson, and in XXX: The Return of Zander Cate opposite Vin Diesel.

Born in Bulgaria, Dobrev moved to Canada at age 2 and grew up in Toronto. Currently, she resides in Los Angeles. Her birthday is Jan. 9. She can be followed on Twitter @ninadobrev and Instagram @nina.