Back to Cast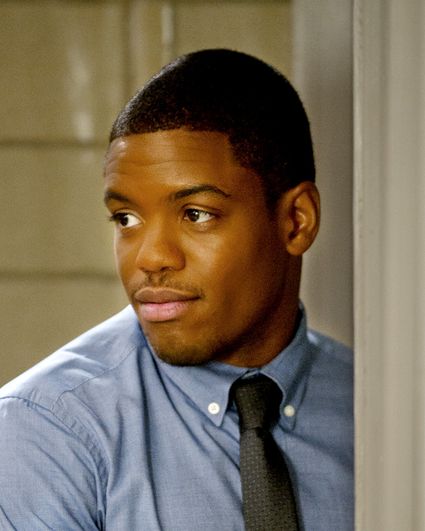 Detective Marcus Bell
Jon Michael Hill
Biography
In addition to his role on ELEMENTARY, Jon Michael Hill is known to audiences for his portrayal of Detective Damon Washington in the crime drama "Detroit 1-8-7." His additional television credits include a recurring role in the series "Eastbound and Down" and guest-starring roles in PERSON OF INTEREST, on the Network, and "Law & Order: Special Victims Unit."
Recently, Hill wrapped production on the feature films "In the Radiant City," directed by Rachel Lambert and "No Pay, Nudity," directed by Lee Wilkof.
An accomplished theater actor, Hill received a 2010 Tony Award nomination for his portrayal of Franco Wicks in the Tracy Letts production "Superior Donuts," a role which he originated at the Steppenwolf Theater in Chicago. The show marked Hill's Broadway debut and, in addition to his Tony nod, earned him a Drama League nomination and Outer Critics Circle and Theater World Awards.
Among Hill's regional theater credits, he played Puck in productions of "A Midsummer Night's Dream" at Houston's Grand Opera and at the Delacorte Theater in New York City, as part of The Public Theater's Free Shakespeare in the Park. Also, he appeared in Tina Landau's production of "In the Red and Brown Water" at the Alliance Theater in Atlanta.
Hill became hooked on acting as a first grader in Waukegan, Illinois, after watching a performance of a story he wrote about his brother getting lost at the zoo. Hill played high school football and saxophone in the school band, but it was on the school's stage where he found his true passion. After Hill attended a summer drama program for high school students at Northwestern University, he decided to make his passion his future career.
Hill earned a BFA in Acting from the University of Illinois at Urbana-Champaign, where his favorite roles included playing Edgar in "King Lear," Paul in "Six Degrees of Separation," Pete Gint in "Gint" and himself in "Ain't Misbehavin'."
Prior to graduating college, Hill joined the acting ensemble at the acclaimed Steppenwolf Theatre Company in Chicago and was their youngest member to date. A member since 2007, Hill starred in a number of their productions, including "Hot L Baltimore," "The Tempest," "Kafka on the Shore, "The Unmentionables" and "Superior Donuts," the play that would bring him to Broadway.
Hill is an accomplished baritone singer, and in his spare time enjoys playing the guitar, dancing and rapping.
Hill was born in Chicago, Ill. His birthday is July 28.