Back to Cast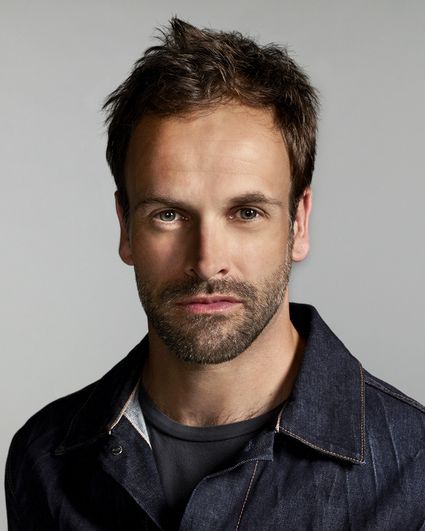 Sherlock Holmes
Jonny Lee Miller
Biography
Jonny Lee Miller first gained international attention with his performance as the drug-addicted punk, Sick Boy, in Danny Boyle's drama, "Trainspotting," with Ewan McGregor. Twenty years later, Miller reprised his role as Sick Boy in "T2: Trainspotting 2," Danny Boyle's sequel to the cult classic, which was filmed in the UK this summer.
Also, he starred in the true-life drama "The Flying Scotsman," receiving Scottish BAFTA Award and London Film Critics Circle Award nominations for his portrayal of the innovative but troubled racing cyclist Graeme Obree. His additional film credits include Alan Rudolph's "Afterglow," Gillies MacKinnon's "Behind the Lines," "Plunkett & Macleane," "Mansfield Park," Woody Allen's "Melinda and Melinda," and "Aeon Flux." In 2012, Miller appeared in Tim Burton's "Dark Shadows" opposite Johnny Depp, and starred in Neil Jordan's vampire thriller "Byzantium," with Gemma Arterton and Saoirse Ronan.
On television, Miller had a memorable multi-episode arc on "Dexter," and shared a Screen Actors Guild Award nomination as a member of the show's 2010 cast. Also, he starred for two seasons in the title role "Eli Stone." His other television work includes the miniseries "Dead Man's Walk," based on the Larry McMurtry novel, such BBC projects as the four-part adaptation of Jane Austen's "Emma," the miniseries "Canterbury Tales," the telefilm "Byron," and the Emmy Award-nominated "Endgame."
Miller made his Broadway debut in 2009 in "After Miss Julie," opposite Sienna Miller. His additional theater work includes the West End productions of "Someone Who'll Watch over Me," "Feston" and "The Play What I Wrote."
In 2011, Miller starred in the world premiere of "Frankenstein," a new play based on Mary Shelley's classic story, presented at London's National Theatre under the direction of Danny Boyle. Miller won an Olivier and Evening Standard Award for his performance, shared with Benedict Cumberbatch with whom he alternated in the roles of Victor Frankenstein and the Creature.
An avid runner, Miller has participated in 16 marathons. In 2013, he completed his first 50-mile Endurance Run at Bear Mountain, N.Y. to raise funds for the Jonah's Just Begun Foundation. Since his first outing in support of the organization, Miller has participated in a number of 50 and 100 mile runs to raise awareness for the non-profit organization's focus of Sanfillipo Syndrome, a rare children's disease.
Currently, Miller resides in New York City. His hometown is London. His birthday is Nov. 15. Follow him on Twitter at @jonnyjlm and on Instagram @jonnylmiller.