Why Women Kill Binds Its Characters Across Decades Through Betrayal—And Death
Creator and Executive Producer Marc Cherry and an all-star cast including Lucy Liu, Ginnifer Goodwin, and Kirby Howell-Baptiste reveal the delicious details of their new CBS All Access original series, premiering Aug. 15.
Posted on Aug 2, 2019 | 08:30am
"My first thing was wanting to write for women... the murder thing kind of followed."
There's perhaps no more suitable soundbite to kick off a discussion with Creator and Executive Producer Marc Cherry (
Desperate Housewives
), who is no stranger to creating saucy narratives that seamlessly intertwine whodunnit mystery with complex characters and interesting relationships.
His latest project,
Why Women Kill
—which will be streaming exclusively on
CBS All Access
beginning Aug. 15—is set to follow suit.
Why Women Kill
details the lives of three women living in three different decades: a housewife (played by
Ginnifer Goodwin
) in the '60s, a socialite (played by
Lucy Liu
) in the '80s, and a lawyer (played by
Kirby Howell-Baptiste
) in 2019, each dealing with infidelity in their marriages.
READ: Why Women Kill, A New Comedic Drama From Marc Cherry, To Premiere On Thursday, Aug. 15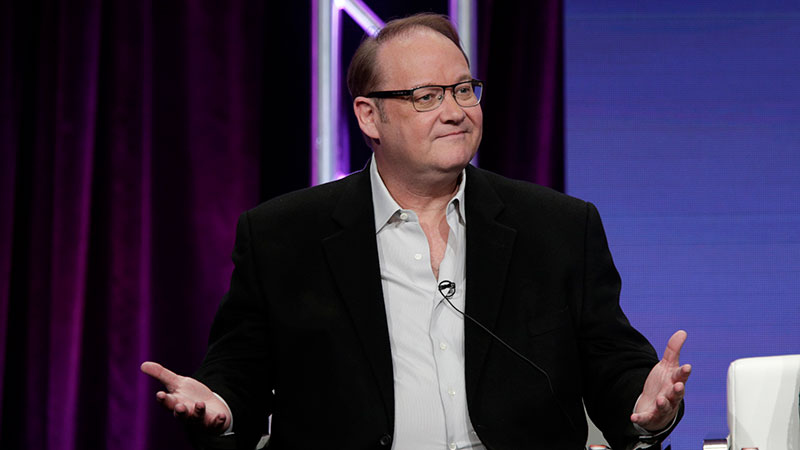 "Infidelity is just the starting point for this journey of self-discovery," Cherry told the audience at the 2019 Summer Television Critics Association event at the Beverly Hilton Hotel in Los Angeles.
Referencing the "kill" part of the title, Cherry revealed, "There will be three deaths. And they will all be committed by women, but it's not necessarily the three women on this stage... the mystery is, who's going to kill and why?"
Cherry pointed out that though the series follows characters across different decades, their journey has "connective tissue" in each episode. "The issues—what can drive a couple apart—remain the same. There will be a very big connective reveal in the final episode."
And it's not just thematic connections either: "If you look closely, the house has the same floor plan," Cherry said, confirming that these women are all living in the same house decades apart.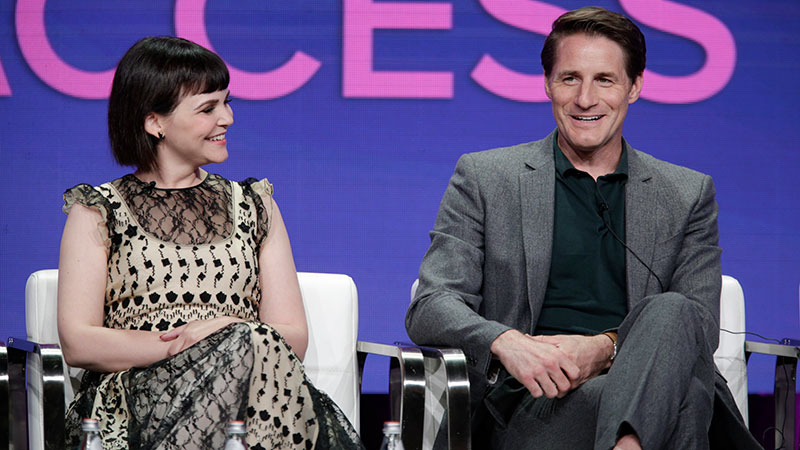 Cast members Liu, Goodwin, and Howell-Baptiste were all present on the panel alongside their respective on-screen partners:
Jack Davenport
,
Sam Jaeger
, and
Reid Scott
. Of the incredible cast assembled, Cherry told the audience, "I like to give actors something they haven't done ad nauseam."
"I am drawn to excellently written material... I am being given an opportunity in this one, emotionally and psychologically, that I've never pushed before," Goodwin said of her role. She humorously added, "Thank God it's in the 1960s and I can take it all off like my girdle at the end of the day."
Liu reflected on getting a letter from Cherry proclaiming a desire to work together, and that her role intrigued her for a very specific reason—which didn't necessarily have to do with murder.
"I mean, I've killed a bunch of people in my career," Liu joked. "But I've always loved doing comedy... Making people laugh is one of the most powerful things you can do. To be able to find that comedy, it's a delight. It's
delicious
."
Of her 1980s aesthetic throughout the series, Liu remarked, "I get to relish in all of that color, shoulder pads, and glitter."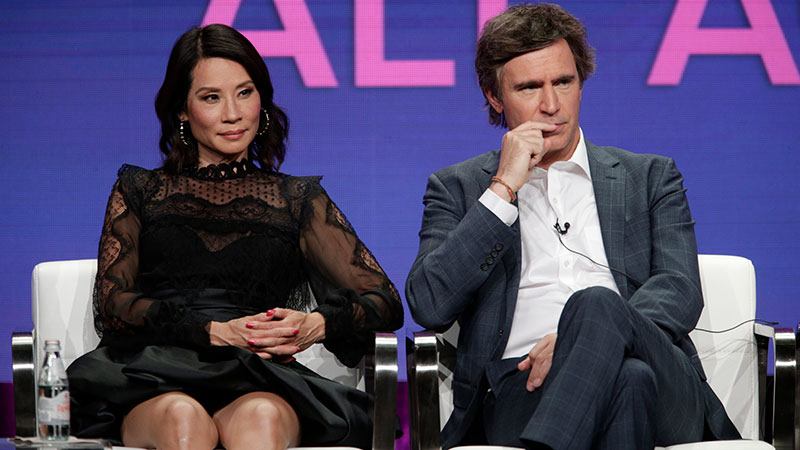 For Howell-Baptiste, playing
Why Women Kill
's leading lady of the modern era was a true honor. "The opportunity to be the face of what a woman in 2019 looks like, sounds like, acts like... That was really exciting to me. Being able to represent a woman in the era and how [it's] changed. How women have changed."
Plus, Howell-Baptiste exclaimed, there was a more personal reason for her to take on the role. "My nana always wanted me to be a lawyer and I said, ''I'm not going to be a lawyer, but one day I'll play one!'"
In
Why Women Kill
, Howell-Baptiste and Scott are in a polyamorous relationship, a modern part of the evolving spectrum of relationships that the actors, along with Cherry, are excited to explore.
"I started thinking about how marriage has changed and the biggest thing that's happening right now is people in throuples," explained Cherry. "What are the complications that come to that? How does jealousy rear its head in that? I thought it became an exciting thing to juxtapose with the previous decades. We're living in a bit of sexual revolution as far as that goes."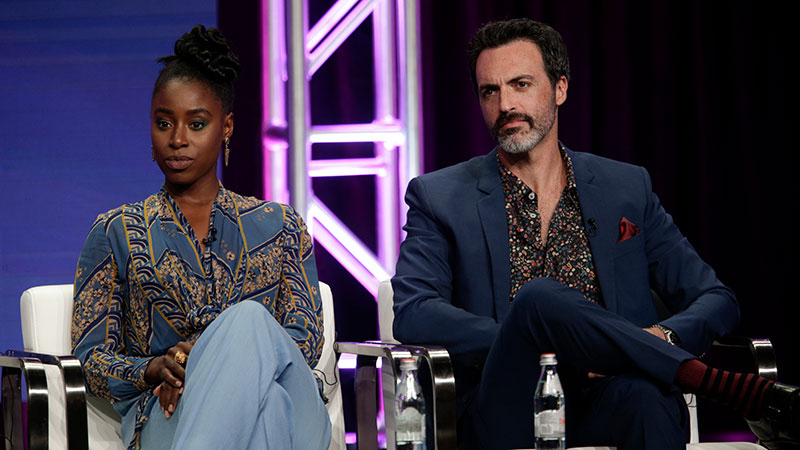 Howell-Baptiste elaborated on that point: "If you open your relationship to another person, what issues does that create? There's more than one way to do something, but each way you do it takes a lot of work."
Cherry closed out the panel with a sentimental anecdote about how his passion for writing women—and the dark sense of humor that permeate his shows, including
Why Women Kill
—all stems from his mother.
He showcased how each of the main characters in
Why Women Kill
reflect his mom in some way, whether it was her penchant for homemaking (Goodwin's '60s housewife), her ability to be snobbish (Liu's '80s socialite), or just the immense strength she showed throughout her life (Howell-Baptiste's modern attorney).
Stream the series premiere of
Why Women Kill
on Thursday, Aug. 15, exclusively on
CBS All Access
.