Paul Wesley To Star In Season 2 Of Tell Me A Story
Wesley will play an all-new character in the second installment of CBS All Access' psychological thriller.
Posted on Jun 12, 2019 | 09:00am
So nice, he's doing it twice!
That's right,
Paul Wesley
is set to star in Season 2 of
Tell Me A Story
, a
CBS All Access
Original series created by famed Executive Producer Kevin Williamson (
Dawson's Creek
,
The Vampire Diaries
).
READ: Paul Wesley Is Thrilled To Reunite With EP Kevin Williamson For Tell Me A Story
For Season 2,
Tell Me A Story
will feature a whole new set of characters as the series explores the more sinister side of "Beauty and the Beast," "Sleeping Beauty," and "Cinderella."
Wesley plays a character named Tucker, a struggling novelist who spends his days attempting to prove he's worthy of his beautiful fiancée and many a sleepless night toiling away in a secluded cabin in the woods. Unfortunately, no matter how hard he tries, a dark secret is about to cause his world to come crashing down.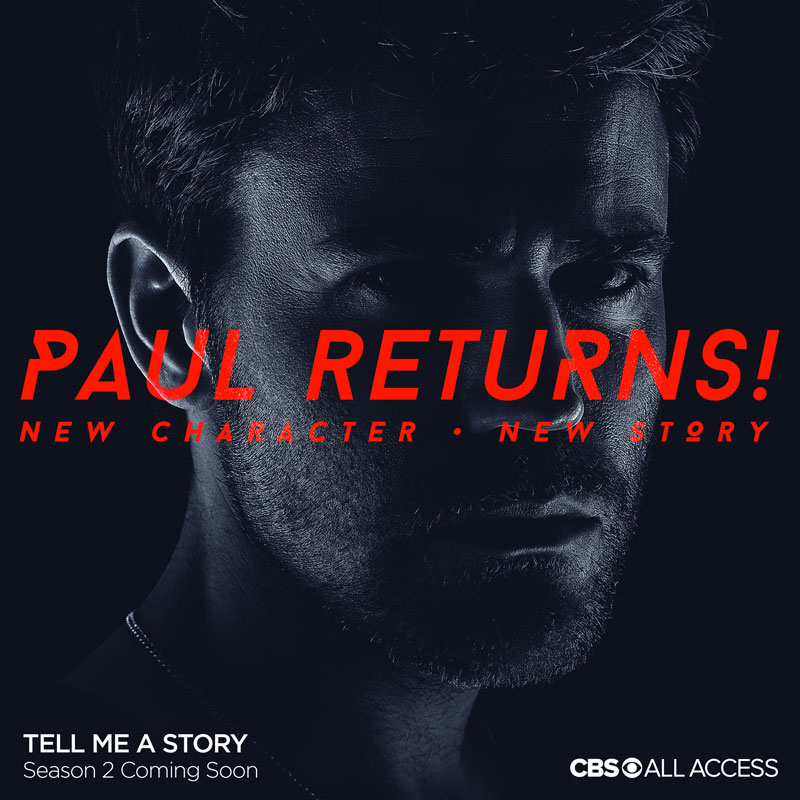 In Season 1 of
Tell Me A Story
, Wesley plays Eddie, a low-level drug dealer and part-time thief who pays a huge moral debt after committing an unspeakable act in "The Three Little Pigs." The first season also features retellings of "Hansel And Gretel" and "Little Red Riding Hood."
Stay tuned for more information about Season 2 of
Tell Me A Story
.
In the meantime, binge the entire first season now, exclusively on
CBS All Access
.