Strange Angel's Jack Parsons Is The Original Rocket Man
Physicist Dr. Michio Kaku and spaceflight historian Amy Shira Teitel introduce you to Jack Parsons, the inspiration for Strange Angel.
Posted on Jun 22, 2018 | 12:00pm
Rocket engineer Jack Parsons was decidedly
not
your average scientist.
The subject of historical drama
Strange Angel
(streaming all-new episodes every Thursday, exclusively on
CBS All Access
), Parsons (played by
Jack Reynor
) ultimately led something of a double life.
By day, Parsons was a pioneering rocket researcher who found inspiration in science-fiction novels. His work in Pasadena, California would lead to major scientific breakthroughs.
READ: How And When To Watch Strange Angel On CBS All Access
"In his early days, he was experimenting with cherry bombs and blowing things up," recounts Dr. Michio Kaku, a Professor of Theoretical Physics at the City University of New York, in a new video (watch it above). "Jack needed access to the establishment, so he went to Caltech. They nicknamed [his project] 'The Suicide Squad.'"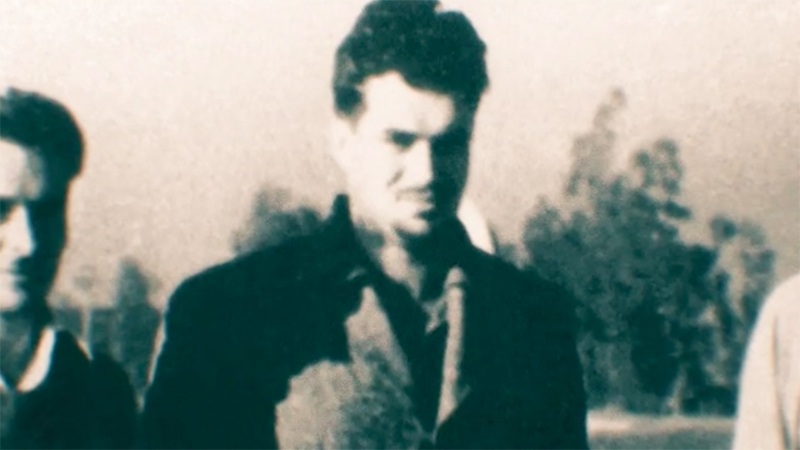 Though Caltech initially was skeptical of the project, the group's eventual success was enough to land them a new name: the Jet Propulsion Laboratory (JPL), a federally funded research and development center and NASA field center.
But there was a very different, rather
iconoclastic
, side to Jack Parsons.
"In his private life, he got involved in what some might call 'occult,'" says Space Flight Historian and author Amy Shira Teitel. "While publicly he was developing a lot of great technologies, privately he was hosting sex parties and he was getting involved in this otherworldly stuff that many thought was unbecoming of a scientist."
STREAM: All-New Episodes Of Strange Angel, Exclusively On CBS All Access
Though Parsons' occultist activities ultimately forced him out of JPL, his technology contributed to some of the most well-known space projects happening today.
"Without JPL, we wouldn't have the rocket that launched America's first satellite," says Teitel. "We wouldn't have rovers on Mars and spacecraft in interstellar space."
Learn more about the real Jack Parsons in the video above, and stream all-new episodes of
Strange Angel
on Thursdays, exclusively on
CBS All Access
.