"The Ready Room" Breaks Down Star Trek: Picard Episode 8, "Broken Pieces"
Host Wil Wheaton examines Star Trek: Picard's eighth episode, "Broken Pieces," with Jonathan Del Arco and Jeri Ryan.
Posted on Mar 12, 2020 | 10:00am
Resistance may be futile, but there's no need to hold back because it's time for an all-new "The Ready Room" covering the latest episode of
Star Trek: Picard
!
STREAM: Episode 8 Of Star Trek: Picard, "Broken Pieces"
If you're new to "The Ready Room," you can catch the first seven installments on
CBS.com
,
Facebook (@StarTrekCBS)
,
IGTV (@StarTrekCBS)
, and
YouTube (CBS All Access)
. New videos debut every Thursday in the hours following the latest episode of
Star Trek: Picard
at 10 AM ET / 7 AM PT.
READ: "The Ready Room" Breaks Down Star Trek: Picard Episode 7, "Nepenthe"
This week on "The Ready Room," Wil Wheaton (
Star Trek: The Next Generation
) greets
Jeri Ryan
, in a return visit, and
Jonathan Del Arco
, both of whom play Borg on
Star Trek: Picard
.
As always, read with caution, there are spoilers!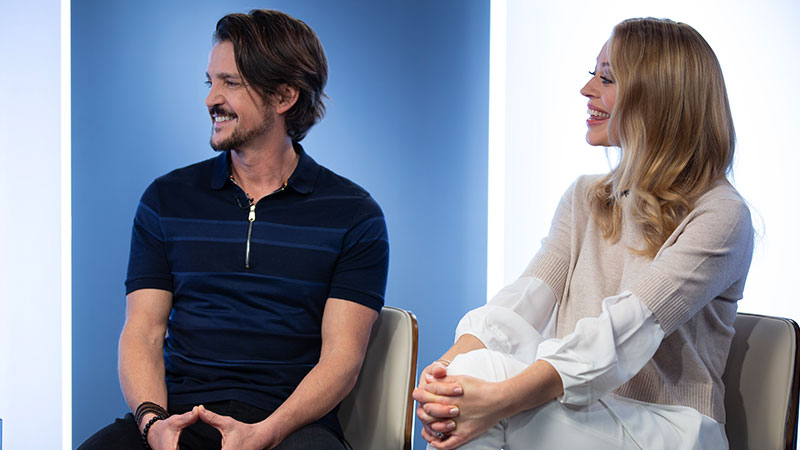 Getting back into Hugh
While
Star Trek: Picard
has surprised (and delighted) fans with so many returning
Star Trek
faces, Del Arco reiterates what a few of these veterans have also admitted: returning to the role after 20 years isn't easy.
"It was super terrifying," Del Arco tells Wheaton. "I had some idea of what I was going to do with the character, I hadn't locked anything in. I knew the wardrobe was going to really help me with the physicality... And it clicked when I got on stage. It just kind of happened."
It was especially difficult to jump back in without fully understanding his character's arc in the interim. "They were like 'He's broken.' And I'm like, 'Well, how do you play broken?'" Del Arco recalls. The direction made sense to him later, but it took some time. "We're all trying to figure it out; it's a new show."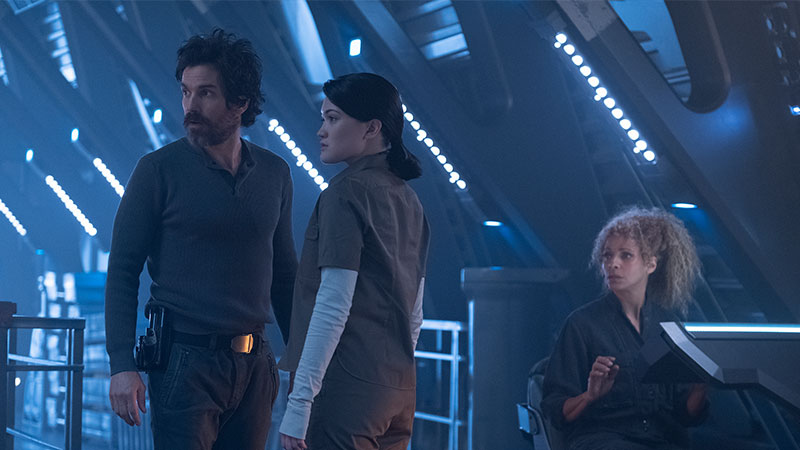 Friends who Borg together, stay together
Del Arco and Ryan have bonded above and beyond their shared alien acting challenges. Playing Borg is no easy feat and even as freed Borg—no longer enslaved to the collective and minus the full Borg ensemble—Del Arco and Ryan both needed to be re-fitted for their updated Borg looks. This involves sitting for a lifecast, a rather claustrophobic process used to make prosthetics.
"I panic just thinking about it," says Del Arco. Ryan describes going with her friend to get his lifecast and sitting with him through the ordeal.
Also involved in Del Arco's return to being Borg was a 3D body scan for the computer rendering of his character. This was much less uncomfortable. "It was cool," says Del Arco.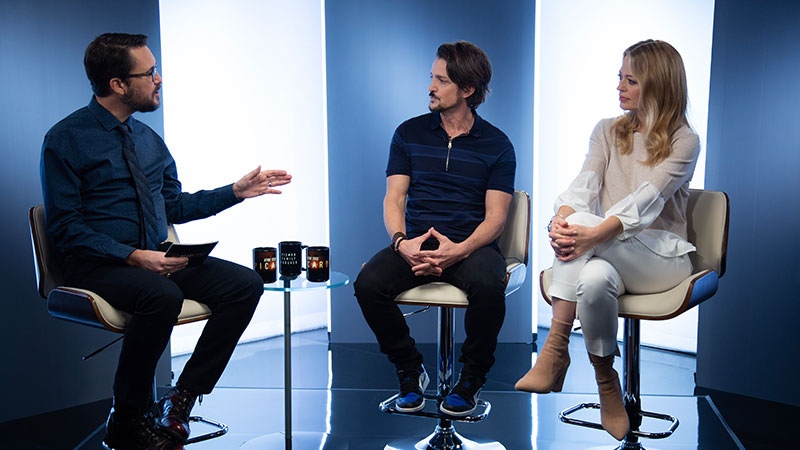 Saying goodbye to Hugh
Del Arco's return to the role of Hugh was bittersweet. He found out somewhat early in production that his character would not be surviving the season, which allowed him to mentally prepare and handle the heavy emotion of the loss.
"It was very personally emotional," he tells Wheaton. "But as an actor it actually really liberated me. When you're on a new show, you're just trying to do your best work. Maybe not risking as much. Knowing I was going to die, I got really bold with my choices and it was really fun."
Although saying goodbye to Hugh was difficult, returning to the
Star Trek
universe, albeit briefly, afforded Del Arco the chance to leave a lasting impression. Both Del Arco and Ryan commented on the freedom they had to decide what their characters would do, and as Wheaton reminds them, when you make things up in
Star Trek
they officially become canon.
"That thing you did is now a part of the Borg forever," Del Arco jokes. "Nerds are going to study that for the rest of your life," Wheaton adds.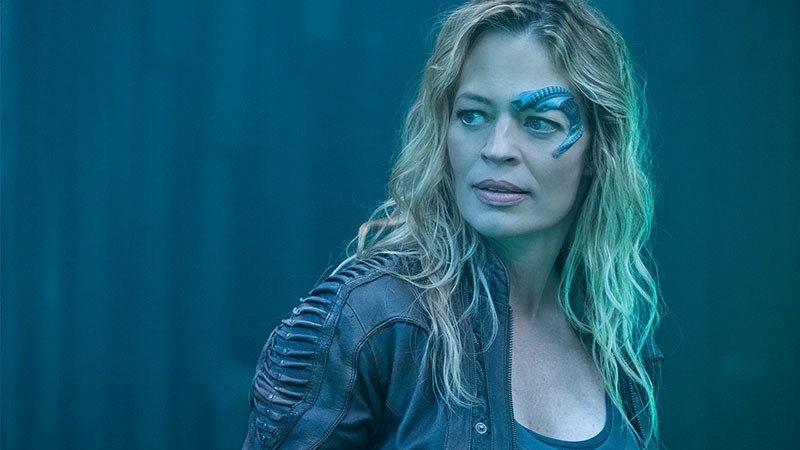 Taking up the crown
In "Broken Pieces," in addition to playing Seven of Nine, Ryan also took on the challenge of becoming the Borg Queen.
Ryan elaborates on what exactly was going through Seven's mind when faced with having to save the others at such great risk. "It was utter dread. Because she had been part of the collective before, she knows that if she has to reassimilate all of these severed Borg, they're not going to want to be separated again from the collective. And she was really fearful that that's how she would be again," she says.
When, as the Queen, Seven faces the loss of many Borg while connected to the collective, she experiences their deaths all the more deeply, knowing what freedom from the hive can be and should have been for those who died. "She feels that loss so personally because she's gone through that loss. It was a tough one," she says.
In a way, playing an xB (ex-Borg), despite having to relearn emotion, makes them among the more sympathetic of the various beings in the universe.
Del Arco sums it up best saying, "It's an interesting thing about the Borg; they're not in relationships, they don't necessarily have children. They are living their lives to protect each other."
STREAM: Every Episode Of Star Trek: Picard
To wrap up the latest installment of "The Ready Room," viewers get an exclusive sneak peek at the next episode of
Star Trek: Picard
entitled "Et in Arcadia Ego, Part 1," which is available to view Thursday, Mar. 19, exclusively in the U.S. on
CBS All Access
.
Come back next week for an all-new installment of "The Ready Room," Thursdays at 10 AM ET / 7 AM PT.
And, of course, don't miss all-new episodes of
Star Trek: Picard
, available to stream on Thursdays, exclusively in the U.S. on
CBS All Access
.