Sir Patrick Stewart To Return As Jean-Luc Picard In A New Star Trek Series For CBS All Access
The news was announced at the 2018 Official Star Trek Convention Las Vegas today.
Posted on Aug 4, 2018 | 01:45pm
Make it so!
Sir Patrick Stewart
will be returning to his iconic role as Jean-Luc Picard in a new
CBS All Access
Star Trek series that tells the story of the next chapter in Picard's life.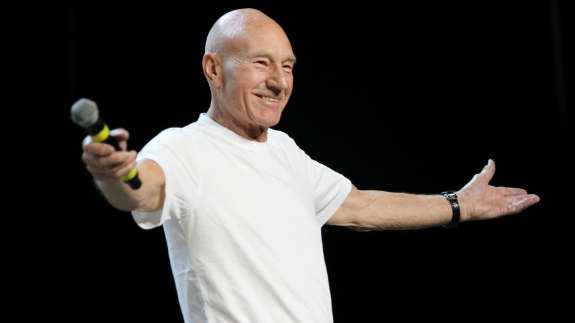 Click the image above to watch Alex Kurtzman and Patrick Stewart make the announcement.
Executive Producer Alex Kurtzman and Patrick Stewart surprised fans today at the Star Trek Las Vegas convention with the news that Patrick will be returning to the iconic role of Picard for a new Star Trek series coming to CBS All Access.
Stay tuned to CBS.com for more information.