What Are The Critics Saying About Star Trek: Discovery Season 2?
In case you missed it, read what reviewers think about the U.S.S. Discovery's latest mission.
Posted on Jan 24, 2019 | 12:30pm
On Thursday, Jan. 17, the long-anticipated Season 2 premiere episode of
Star Trek: Discovery
was made available to stream on
CBS All Access
and the buzz hasn't stopped since.
From the introduction of Captain Christopher Pike (
Anson Mount
) to the childhood flashbacks that haunted Michael Burnham (
Sonequa Martin-Green
), the episode "
Brother
" was packed with action, adventure, and Spock-related sibling drama.
STREAM: Full Episodes Of Star Trek: Discovery On CBS All Access
Take a look at what reviewers had to say following the Season 2 premiere episode:
"
Discovery
is back in a big way with new cast members, a new mission, and one of the most action-filled adventures ever filmed in the
Star Trek
universe." –
Alex Zalben, Decider
"... if you're looking for a good way into
Trek
—or just a very fun, lavishly produced adventure to watch every week—it's one of the most purely fun shows returning this month..." –
Joshua Rivera, GQ
"
Star Trek: Discovery
Season 2 is off to a good start as the show readjusts itself with a new captain in Anson Mount's Pike..." –
Scott Collura, IGN
"...the best it's ever been." –
Keisha Hatchett, TVGuide.com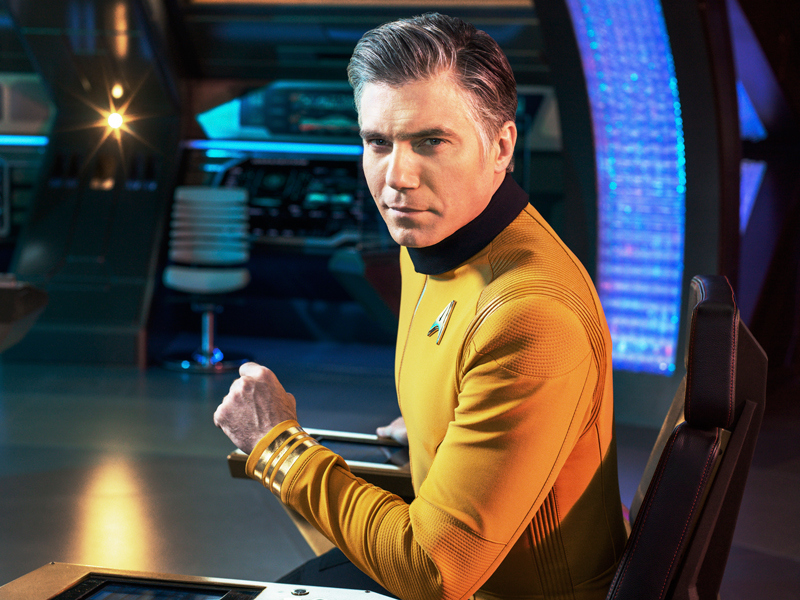 "
Star Trek: Discovery
is back and ready for action." –
Zack Handlen, A.V. Club
"Visually,
Star Trek: Discovery
continues to look great, giving us some of the best science-fiction visuals on TV." –
Kayti Burt, Den Of Geek
"["
Brother
"] features the most stunning action sequence ever in an episode of a
Star Trek
television series... the episode excels by also providing... character moments and sci-fi problem-solving…" –
Jamie Lovett, ComicBook.com
"...delightful…" –
Sopan Deb, The New York Times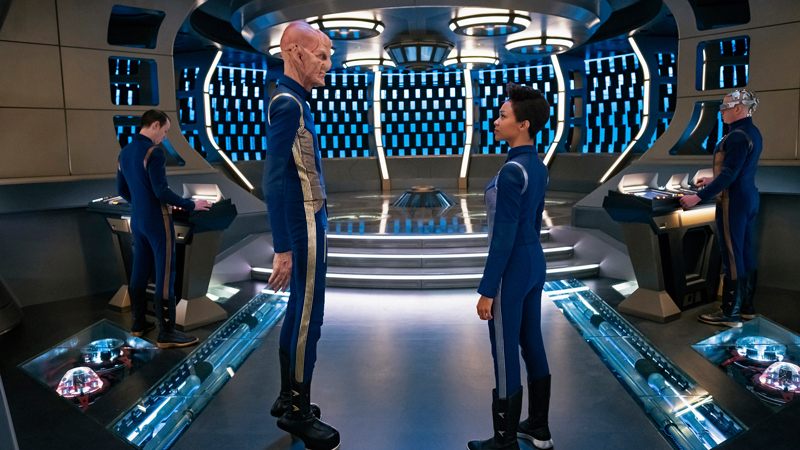 Stream all-new episodes of
Star Trek: Discovery
on Thursdays at 8:30 PM ET / 5:30 PM PT, exclusively on
CBS All Access
.