Captain Lorca Has Big Plans For Michael Burnham On Star Trek: Discovery
The series' stars dissect Burnham's first contact with the U.S.S. Discovery captain.
Posted on Oct 4, 2017 | 08:40am
Warning: SPOILERS
from Episode 3, Season 1 of
Star Trek: Discovery
follow...
After
committing mutiny
at the devastating
Battle at the Binary Stars
, the disgraced
Michael Burnham
(
Sonequa Martin-Green
) was unexpectedly recruited by an unusual benefactor in the latest episode of
Star Trek: Discovery
: Captain Gabriel Lorca (
Jason Isaacs
) of the
U.S.S. Discovery
.
Suffice to say, Lorca's leadership style is quite different from
Philippa Georgiou
's—or
any
captain's we've seen on
Star Trek
before. Watch the video above to hear from
Discovery
stars on the first meeting between Burnham and Lorca.
STREAM: Episode 3, Season 1 Of Star Trek: Discovery On CBS All Access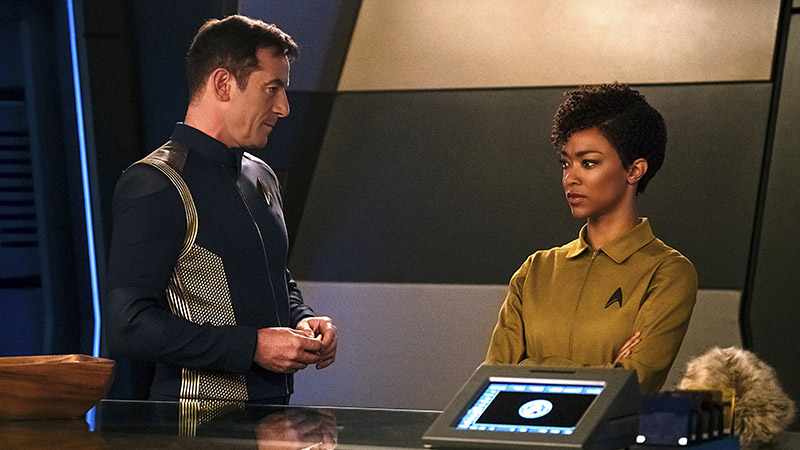 "Captain Lorca is a tough wartime leader, unsentimental—not overtly heroic in the style of the captains we've had before," Jason Isaacs explains. "He's brisk with the crew sometimes; he's sharp with them."
Executive Producer Aaron Harberts adds, "Lorca is different from other captains because he is truly iconoclastic. He has a lot of secrets. He's not afraid to manipulate people to get what he needs."
At the same time, Lorca sees great potential in Burnham and decides to take her "under his wing," as Jason puts it—despite the former first officer's recent transgressions.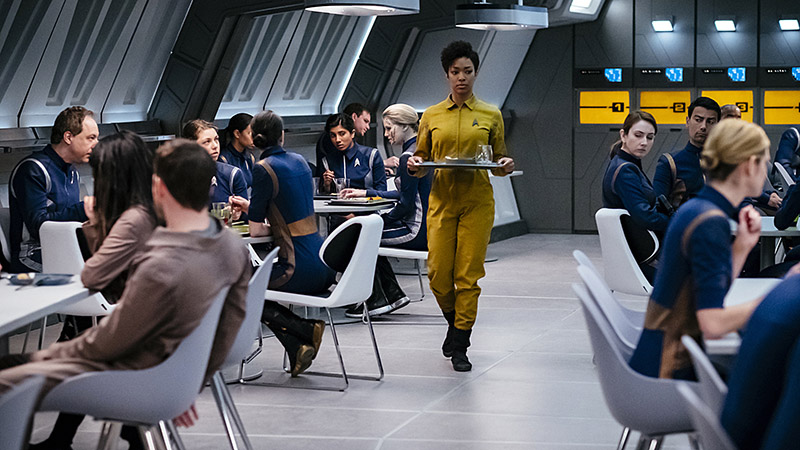 "I think [Lorca is] looking for people who operate outside of the box," Sonequa Martin-Green says. "I think he's looking for people who break protocol.
"Burnham is a perfect example of that, of someone who went against the system to fight a battle that she felt was important to fight. So, I think that falls right in line with all of [Lorca's] objectives."
READ: How To Watch Star Trek: Discovery On CBS All Access
How will Burnham adjust to serving under this new, unorthodox captain?
Stream the entire first season of
Star Trek: Discovery
, exclusively on
CBS All Access
.