Star Trek: Discovery's Bold, New Starfleet Uniform Designs Hint At Classic Series' Looks
Take a closer look at the new Federation outfits in this behind-the-scenes video.
Posted on Sep 21, 2017 | 12:20pm
"Putting on a
Star Trek
uniform for the first time, it feels like putting on a world," says
Sonequa Martin-Green
in a new costume and wardrobe featurette for
Star Trek: Discovery
. "But it also feels like putting on
home
."
Fans have already seen glimpses of the new, iconic Starfleet uniforms from
Star Trek: Discovery
in photos and trailers… but have not gotten an up-close view of them until now. Watch the video above for an in-depth look at Starfleet's slick new apparel.
STREAM: Full Episodes Of Star Trek: Discovery On CBS All Access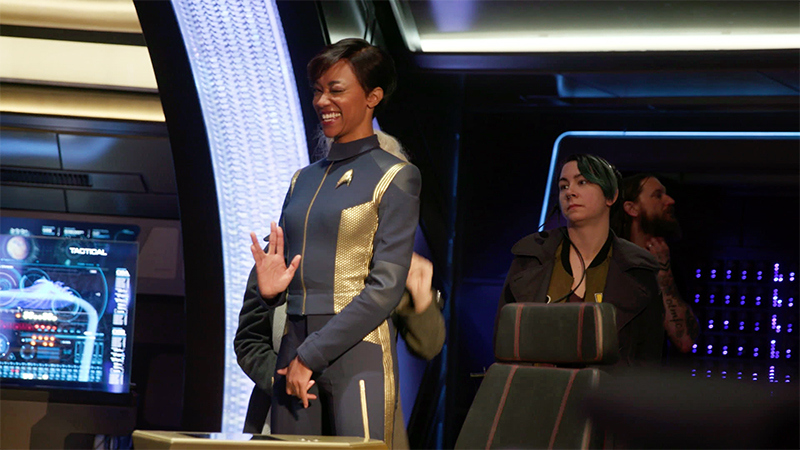 While the uniforms for the new
CBS All Access
original series have their own distinct look, they also draw inspiration from past
Trek
series.
Since
Discovery
takes place between
Star Trek: Enterprise
and the original
Star Trek
, it makes sense that the new show would strike a balance between those two shows in terms of Federation clothing design.
The
Enterprise
influence is clear; the new uniforms prominently feature blue, which is a nod to the uniforms worn by Captain Jonathan Archer (
Scott Bakula
) and his crew aboard the
Enterprise NX-01
.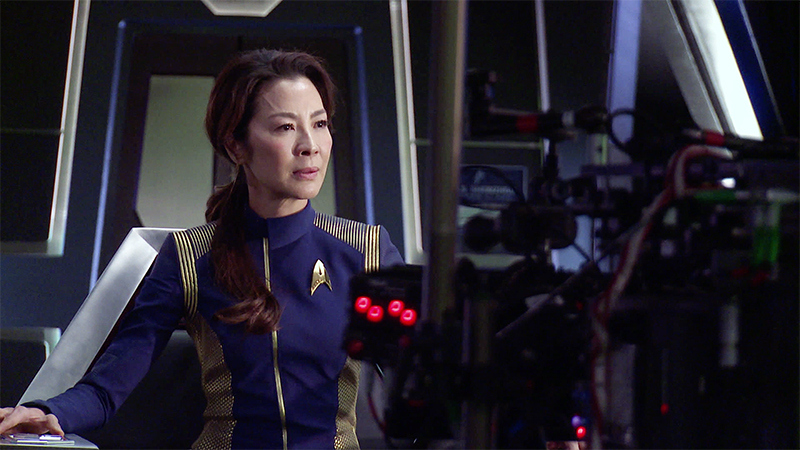 As for the uniforms' metallic accents, that's where the original
Star Trek
comes into play. Costume Designer Gersha Phillips says they took a page from the old show's different colored outfits in order to denote the three main Starfleet departments.
"We have gold [accents] for Command, silver for Science, and copper for Operations and Engineering," Phillips explains—a subtle reference to the yellow, blue, and red shirts established in the original series.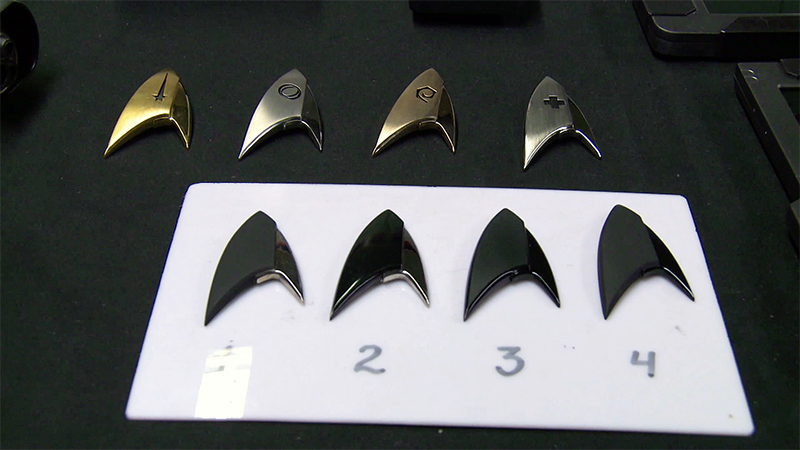 Be sure to watch the full video for a complete breakdown of the uniforms, as well as Michael Burnham's thruster pack-equipped hard suit.
READ:
How To Watch Star Trek: Discovery On CBS All Access
Stream the entire first season of
Star Trek: Discovery
, exclusively on
CBS All Access
.