First Officer Michael Burnham Is A Woman Of Two Worlds On Star Trek: Discovery
This Number One is torn between logic and emotion in the CBS All Access original series.
Posted on Sep 19, 2017 | 12:30pm
For
Star Trek: Discovery
's Michael Burnham, the journey to self-discovery is a double-edged sword.
As a human raised on the alien world of Vulcan, the determined First Officer brings a unique and high-minded perspective to her duties aboard the
U.S.S. Shenzhou
. At the same time, Burnham must learn to balance her sense of logic and her emotions if she hopes to figure out who she really is.
Watch the video above for a closer look at
Star Trek: Discovery
's main character.
STREAM: Full Episodes Of Star Trek: Discovery On CBS All Access
"It's such a joy to be Michael Burnham, because I have such a complicated past," says series star
Sonequa Martin-Green
. "I attended the Vulcan Learning Center—I was the first human to do that—and also attended the Vulcan Science Academy, so my entire life is a sort of inner war of Vulcan influence versus human emotion."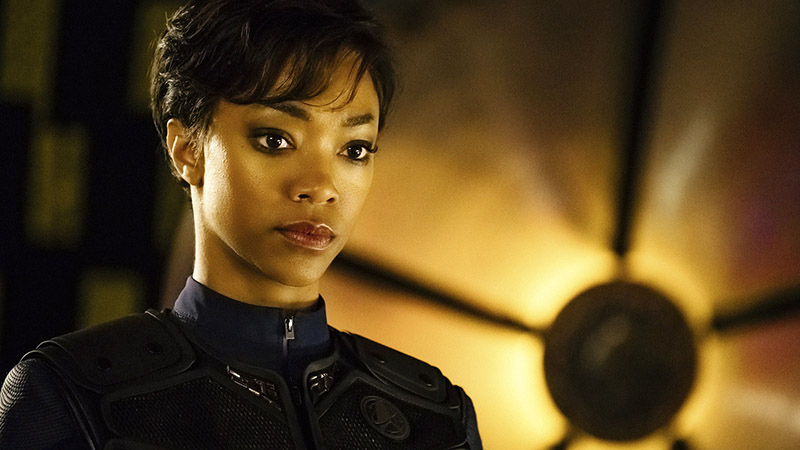 Executive Producer Aaron Harberts adds, "The fun thing about Burnham is that we actually get to watch a character sort of go through childhood and adolescence and adulthood over the span of a series, and that's really exciting."
Thankfully, Burnham's internal struggle is helped by her captain and mentor, Philippa Georgiou (
Michelle Yeoh
).
"I think it's more than a friendship," Michelle says of the characters' relationship. "There is a deep bond between them," she continues, adding, "I love acting off of Sonequa. I think she is one of the most talented, gifted actresses I have had the pleasure of working with, so it's easy to have a bond with her."
READ:
How To Watch Star Trek: Discovery On CBS All Access


Stream the entire first season of
Star Trek: Discovery
, exclusively on
CBS All Access
.