Star Trek: Discovery Lead Will Be A Woman
The new series will be set a decade before Captain Kirk's five-year mission.
Posted on Aug 10, 2016 | 10:05pm
It's only logical that
Star Trek: Discovery
would make an appearance at this year's Television Critics Association Summer Tour in Los Angeles. Executive Producer Bryan Fuller made a number of reveals about the upcoming
CBS All Access
series.
Main Character Details
Announced at the TCA today, the main character of
Discovery
will be a woman and—in an unprecedented move for the franchise—
not the captain
of the
U.S.S. Discovery
(get a look at the ship in the video above).
"We've seen six characters from the captain's point of view," Fuller noted. He added that putting a different character at the center will give the story a richer context.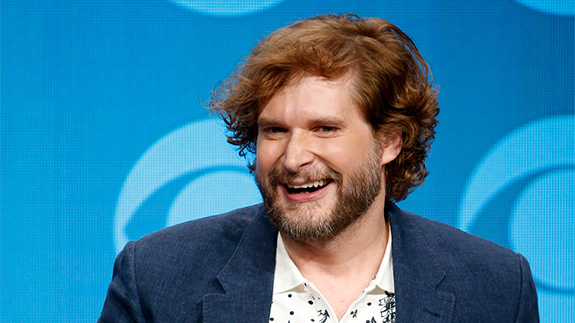 "In order to understand something that is so completely alien from her, she must first understand herself," Fuller said. "That's part of our journey on this planet to get along, and that's part of our journey in this first season."
The first 13 episodes will be serialized and play out almost like a novel, "with each episode being a chapter of that novel, and within that chapter there's a beginning, middle and end," Fuller said. He added, "We will have episodes that exist by themselves but are a part of a much bigger story."
Casting for all roles is still in progress.
Era Confirmed
The new series will be set in the Prime Universe (as opposed to the Kelvin Timeline used in the J.J. Abrams-produced films) and will take place about 10 years before Captain Kirk's five-year mission. In other words, the series will act as a bridge between the first two series in the timeline, about a century after
Star Trek: Enterprise
(which was a prequel) and a decade before
The Original Series.
Fuller said they did this in part so they could utilize the iconography of the original ships and uniforms.
A Legacy of Diversity
Maintaining a central pillar of
Star Trek
's continuing legacy, the new series will be diverse in terms of the cast, human characters, and alien species.
"
Star Trek
started with a wonderful expression of diversity in its cast," Fuller explained. "We're absolutely continuing that tradition." For instance,
Discovery
will feature a gay character.
"The thing that makes
Star Trek
such a lasting, vital part of pop culture is that it's
us
... and where we're going," he said. The showrunner pointed out that the franchise's on-screen diversity gives everybody hope, as fans see a future with a wide range of backgrounds and can see that, "we're going to make it through."
Fuller also confirmed that there will be robots in the new series, and "more aliens than you normally do in a
Star Trek
show," adding, "We're going to have new, exciting aliens and also re-imaginings of existing aliens."
More Details... And Teases
Fielding questions from reporters, Fuller teased a few more aspects of
Star Trek: Discovery
.
In terms of plot plots, he noted, "there's an incident, an event, in the history of Starfleet that has been talked about [in previous
Star Trek
series] but never fully explored." He didn't elaborate, but added that digging into the incident was "tantalizing."
When asked if the incident involved Section 31, he said no, "but that's not to say that might not have some marble through the meat of our season."
Fans also asked where the team drew inspiration for the
U.S.S. Discovery
's ship design. Fuller said it came from several sources, including famed illustrator Ralph McQuarrie, as well as '70s-era race cars,
Lamborghinis, and
James Bond cars.
And what about incorporating familiar faces from other series? When an attendee asked if Amanda Grayson might appear in the series, Fuller played it coy, but did say that character specifically
could
figure into
Discovery
. "She's not a central part of the show, but we love that character," he said.
Fuller also said he'd be open to involving some of the bridge characters from
The Original Series,
but didn't have immediate plans for that since he's "digging" the characters they've come up with for the new series.
Stream the entire first season of
Star Trek: Discovery
, exclusively on
CBS All Access
.