Paramount+ Introduces The Voice Actors Of The Star Trek: Prodigy Crew
The voices of the young aliens who will star alongside Kate Mulgrew have been revealed.
Posted on Aug 31, 2021 | 12:15pm
Janeway (emergency training hologram Janeway, that is) has found its crew.
That's right,
Star Trek: Prodigy
has filled out its ranks with the voice actors who will appear alongside Kate Mulgrew (Janeway) in the new
Paramount+
animated series.
In case you need a reminder, Mulgrew will portray Janeway, a hologram that takes the form of Kathryn Janeway on board the starship of
Star Trek: Prodigy
.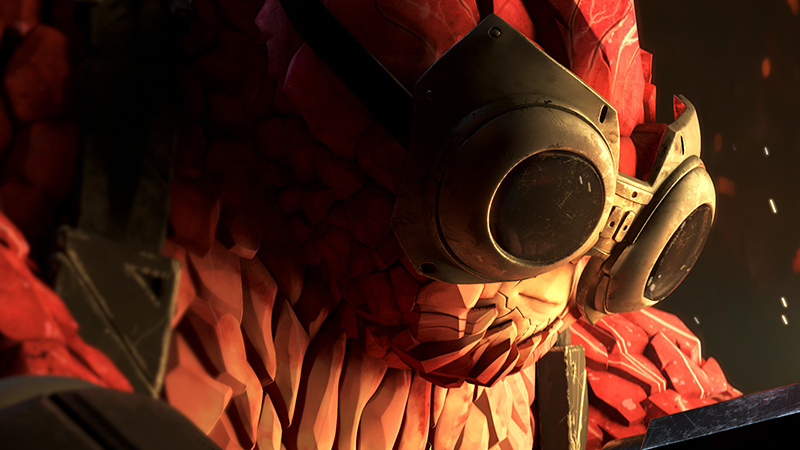 WATCH: Kate Mulgrew Reveals Animated Janeway For Star Trek: Prodigy
Rylee Alazraqui (Rok-Tahk), Brett Gray (Dal), Angus Imrie (Zero), Jason Mantzoukas (Jankom Pog), Ella Purnell (Gwyn), and Dee Bradley Baker (Murf) will voice the series' young aliens.
Rok-Tahk (Alazraqui) is a Brikar and an unusually bright eight-year-old girl. Rok is a bit shy, but not when it comes to her love for animals.
Dal (Gray) is a 17-year-old of an unknown species, and fancies himself a maverick, who holds strong onto his unwavering hope even in the toughest of times.
Zero (Imrie) is a Medusan: a noncorporeal, genderless, energy-based lifeform. Since others would go mad at the sight of their true self, Zero wears a self-made containment suit to protect others.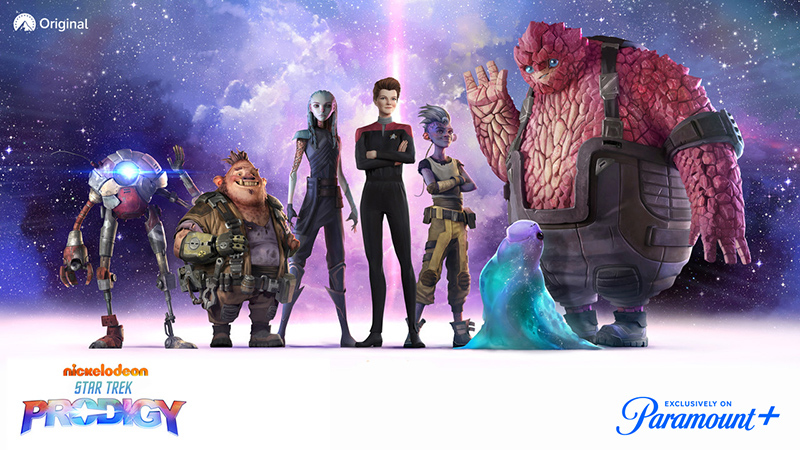 Jankom Pog (Mantzoukas) a 16-year-old Tellarite. Tellarites are known to relish an argument, and Jankom is no different. Regardless of opinion, he will always play 'devil's advocate' for the sake of hearing all sides.
Gwyn (Purnell) is a 17-year-old Vau N'Akat who was raised on her father's bleak mining planet and grew up dreaming to explore the stars.
Murf (Baker) is an endearing, indestructible blob whose age and species is unknown. Murf also has curiously good timing and an insatiable appetite for ship parts.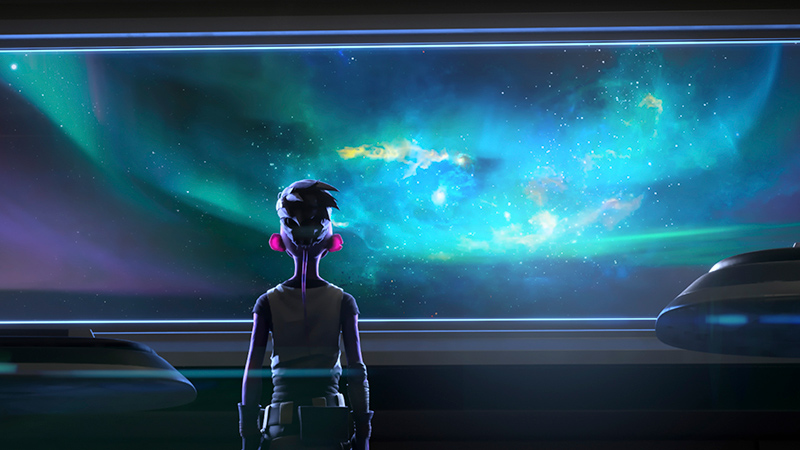 John Noble (
Fringe
) also joins the voice cast as The Diviner, a ruthless tyrant who controls the asteroid of Tars Lamora. The Diviner exploits wayward species and will stop at nothing in his hunt for the Protostar ship, no matter the cost. His goals are shrouded in mystery, and his body is failing him. Gwyn, his progeny, was created to one day carry on his mission–when she is ready for it.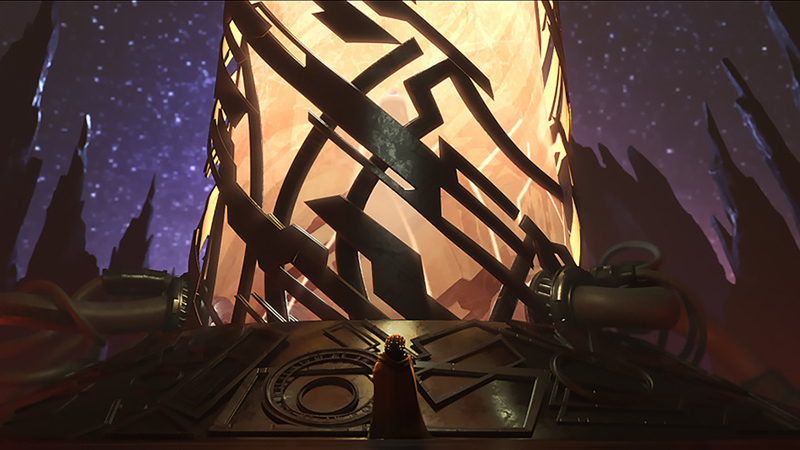 In addition, Jimmi Simpson (
Westworld
) will voice Drednok, The Diviner's deadly robotic enforcer, who is heartless and cold. His sole purpose is to keep The Diviner on task and ensure that the Protostar is found. Drednok is a friend to no one, including The Diviner's own daughter, Gwyn, and uses his menacing spider-like form to impose The Diviner's will.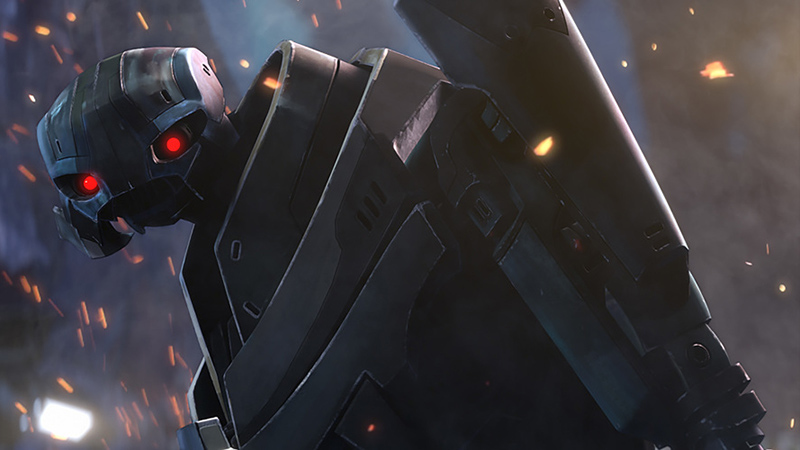 Plus, Daveed Diggs, Jameela Jamil, Jason Alexander, and Robert Beltran have will voice recurring roles on Season 1 of
Star Trek: Prodigy
. Diggs will voice Commander Tysess, Jamil will voice Ensign Asencia, Alexander will voice Doctor Noum, and Beltran will reprise his
Star Trek: Voyager
role as Captain Chakotay.
Star Trek: Prodigy
takes place in the Delta Quadrant in 2383, after the events of
Star Trek: Voyager
. It follows a motley crew of young aliens who must figure out how to work together while navigating a greater galaxy, in search for a better future.
These six young outcasts know nothing about the ship they have commandeered–a first in the history of the Star Trek franchise–but over the course of their adventures together, they will each be introduced to Starfleet and the ideals it represents.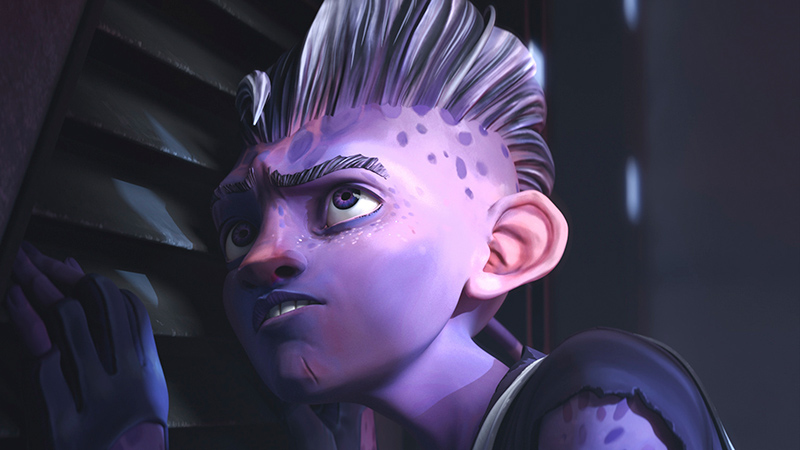 At Paramount+'s Television Critics Association presentation, it was revealed that Academy Award-winning composer Michael Giacchino composed the opening credits sequence for
Star Trek: Prodigy
. Watch the fantastic opening credits above. Series music is by Nami Melumad.
"I am excited that I had the opportunity to write the main theme for Kevin and Dan's latest project, and as always am thrilled to be a part of the Star Trek family," said Giacchino. "I'm especially looking forward to everyone hearing the incredible work of composer Nami Melumad, who will take the reins of scoring the episodes. Not only is she extremely talented, she is a true Star Trek fan."
Produced by the Nickelodeon Animation Studio and CBS Studios,
Star Trek: Prodigy
will premiere on Paramount+ in the U.S. later this year.
Stay tuned for more information about
Star Trek: Prodigy
on
Paramount+
.