Meredith Eaton Has The Phoenix Foundation Firing On All Cylinders
The actress who stars as Director Matilda "Matty" Weber gives us the inside scoop on MacGyver.
Posted on Oct 25, 2017 | 01:50pm
Mac is back in action—and so is Matty!
Meredith Eaton
stars as the Director of the Phoenix Foundation and all-around badass Matilda "Matty" Weber on
MacGyver
. She made a huge collar when she brought down
Murdoc
, but the cunning serial killer is back—guaranteeing she'll have her hands full in Season 2.
WATCH: Full Episodes Of MacGyver On CBS All Access
We snagged a few minutes with Meredith while she was filming to learn about some of her most cherished moments on the series, life on set, and what's in store on
MacGyver
.
What was your favorite Mac Hack from Season 1?
Meredith: "
One of the best Mac Hacks of Season 1 was where Mac and Jack used Cheeto dust to unlock a phone, and I just thought that was so cool!"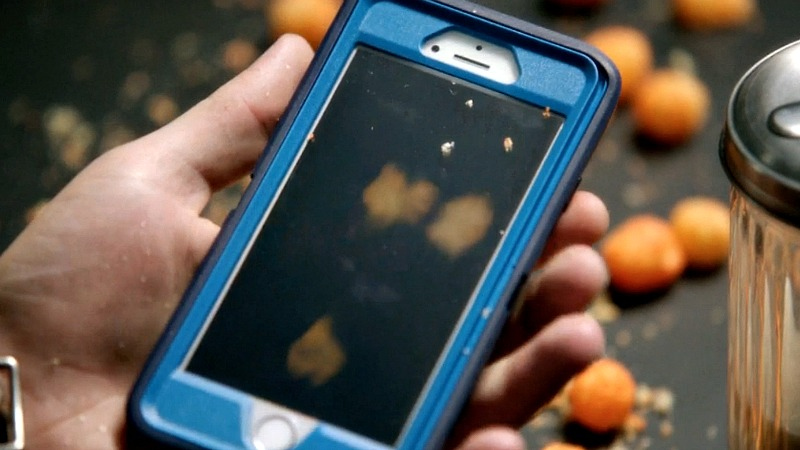 Murdoc returned on "X-Ray + Penny" (Episode 4, Season 2). Can we expect him to be stopped or continue causing trouble?
Meredith: "
Murdoc is a nemesis that never goes away ... I love him as a person, I mean the actor [David Dastmalchian], but in terms of his character he is a big nemesis and unfortunately we have not seen the last of Murdoc."
Will Matty have even more badass moments this season?
Meredith: "
I always love when Matty has badass moments, when she carries a gun and gets to boss people around. Some of my favorite scenes are interrogating people and getting right up in their faces. It's a lot of fun for me. We'll see a lot more "Matty Moments."
What's your favorite behind-the-scenes moment on set?
Meredith: "
One day, we should have a camera set up and just film us behind-the-scenes because some of the most hilarious moments emerge from our time just waiting to shoot.
Lucas [Till]
is so hilarious and brings such levity to that set. As does
Justin [Hires]
, and
George [Eads]
is pretty hysterical, himself. There are always moments when we're just crying from laughing so hard."
What else do you and the cast do between takes?
Meredith: "
We're all in our chairs, on our phones on
Instagram
and
Twitter
, or studying lines. I feel like that's all I do, my life is studying lines! We chitchat and go to craft services."
So far in Season 2, what's been the most interesting scene to shoot?
Meredith:
"One of my favorite scenes that Matty has in Season 2 is with Murdoc's son. There's a real poignant moment where she's talking to him, and Matty reveals part of her own past to his son. It's a really sweet scene between the two of them. That was really enjoyable."
Watch all-new episodes of
MacGyver
on Fridays at 8/7c on CBS and
CBS All Access.