An International Call Brings MacGyver To A Dead Zone On The Season 2 Premiere
With a Navy SEAL's life on the line, Mac and Jack are called to the Middle East for a last ditch rescue mission.
Posted on Sep 15, 2017 | 10:20am
Mac is back! At the end of
MacGyver
Season 1,
Murdoc
came after every agent in the Phoenix Complex to exact murderous revenge (the epic finale,
"Cigar Cutter," is available on CBS All Access
)—and he's still on the loose.
WATCH: Preview Of The MacGyver Season 2 Premiere
Now we'll learn how MacGyver (
Lucas Till
) and Jack (
George Eads
) will follow the trail of the deranged killer. Naturally, the explosive show is back with a bang on Friday, Sept. 29 8/7c on CBS and
CBS All Access.
Meanwhile, Matty's (
Meredith Eaton
) personal friend—and an exceptional International agent—asks for the Phoenix Foundation's help in a non-government sanctioned recovery mission in the Middle East. Using only a soccer ball and a cell phone, Mac and Jack assist in the extraction to bring home a Navy SEAL believed to be alive and held captive.
STREAM: Full Episodes Of MacGyver On CBS All Access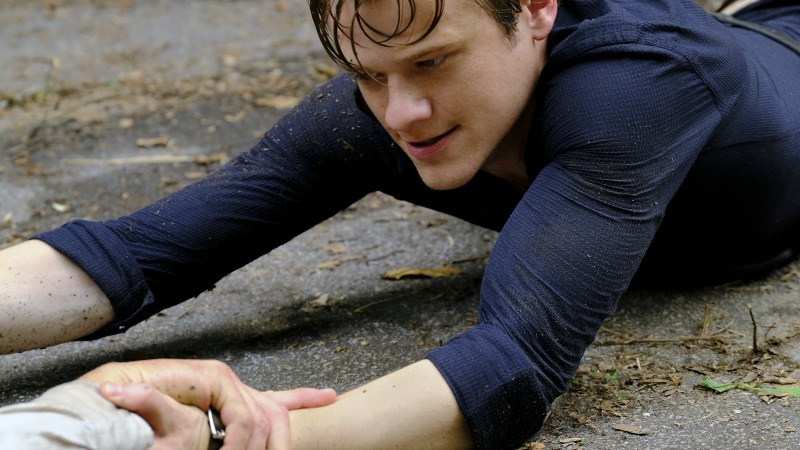 Can MacGyver and Jack successfully save the SEAL? What else is in store for the team—and will they capture the deadly and deranged Murdoc?
Watch the Season 2 premiere of
MacGyver
on Friday, Sept. 29 8/7c on CBS and
CBS All Access.