Murdoc Orchestrates Disaster For The Phoenix Foundation On The Season Finale Of MacGyver
Peter Lenkov, Executive Producer of MacGyver, shares exclusive intel about the dangerous—and elusive—Murdoc.
Posted on Apr 13, 2017 | 10:50am
In the Season 1 finale episode of
MacGyver
entitled "Cigar Cutter," streaming now on
CBS All Access
, the Phoenix Foundation's underestimation of Murdoc could be their undoing.
Peter Lenkov, Executive Producer of
MacGyver
, explained how dangerous
Mac
's arch nemesis truly is. "Don't do what he wants and you wind up dead. Murdoc certainly knows how to push Mac's buttons and who knows how far each will go in the pursuit of each other," said Lenkov.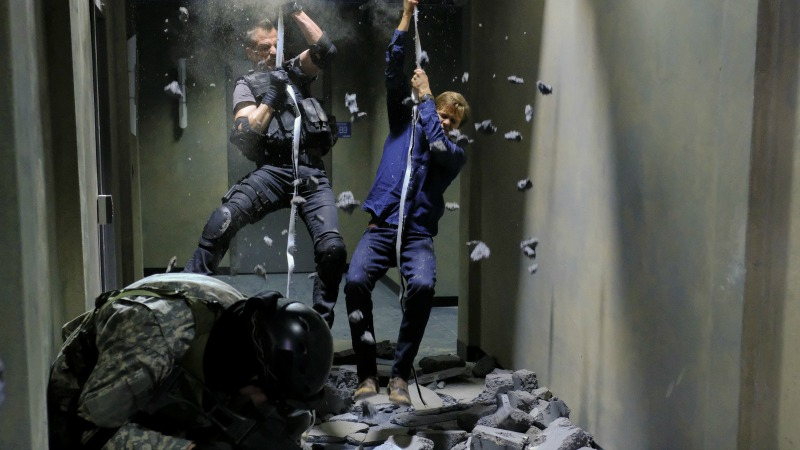 Lenkov also reminded us that there's a personal connection between Murdoc and Mac: Mac's dad. "Mentioning Mac's father is a sore spot because it might mean Murdoc knows where he is... or has had contact with him. And because Mac can't find his dad, that's disconcerting to say the least."
But that's not the only father/son relationship that
MacGyver
is dealing with: it was recently revealed that Murdoc himself is a father. "It makes Murdoc human—and it gives us another character layer to explore next season," teased Lenkov.
Even though the sociopath remains under lock and key, he has set his lethal plans in motion with a little help from his former cellmate. "Putting Murdoc away was a team effort, so I think he sees them all as his enemy. Don't think being behind bars will stop him," Lenkov added.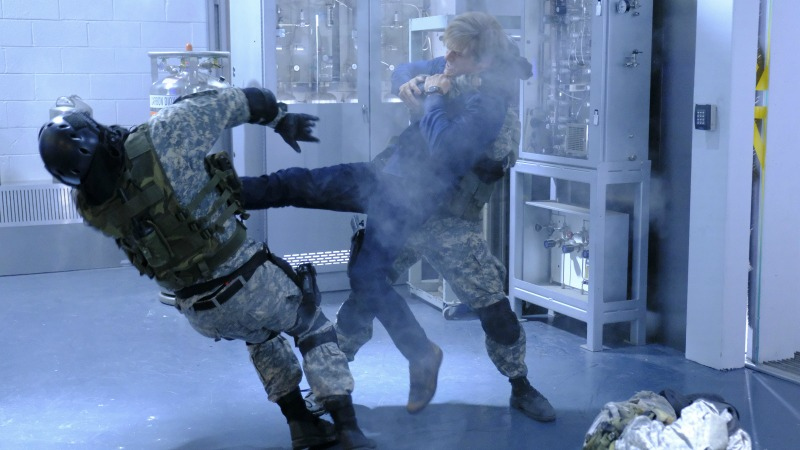 As for the rocky relationship between
Bozer
and
Riley
, Lenkov is tight-lipped. "I will say this—Season 2 will certainly see them in a relationship... with other people."
Stream episodes of
MacGyver
on
CBS All Access.