How To Watch Fam, The New Nina Dobrev Comedy On CBS And CBS All Access
A couple's picture-perfect life plans are interrupted by an unexpected family reunion when Fam premieres on Thursday, Jan. 10.
Posted on Jan 9, 2019 | 04:20pm
Clem (
Nina Dobrev
) and Nick (
Tone Bell
) are a young, engaged couple who didn't realize they were about welcome a child into their household. A 16-year-old, to be exact.
In the new comedy
Fam
, which premieres on Thursday, Jan. 10 at 9:30/8:30c on CBS and on CBS and
CBS All Access
, Clem's perfectly in-control life is turned upside down when her out-of-control half-sister moves in—unannounced.
WATCH: A Preview Of The Fam Series Premiere
Here's what
you
can expect from the new comedy ...
Who's in the cast of Fam?
In addition to Dobrev and Bell, we'll be meeting
Odessa Adlon
as Clem's half-sister Shannon. Nick's parents are played by
Sheryl Lee Ralph
, as Rose, and
Brian Stokes Mitchell
, as Walt.
What is Fam about?
Clem is a woman whose vision of a perfect life with her adoring fiancé and his wonderful family is just coming together.
Clem's upbringing and teen years left a lot to be desired, but she pulled herself up and built a fantastic life—great job, terrific apartment, and an amazing fiancé, Nick, a college professor from a well-to-do "normal" family.
Nick's warm and supportive parents, Rose and Walt, embrace Clem and complete the family she always wanted.
WATCH: Fam Cast Members Take You Inside The New CBS Comedy
But when Clem's wild-child half-sister, Shannon, appears on their doorstep to escape their train wreck of a dad (Gary Cole), it's going to radically alter everything.
Nick agrees that Clem can help Shannon avoid all the mistakes she made, and they invite her to move in. As Clem blends the family she chose and the family she has, she realizes that this happy fam may be the perfection she's been seeking.
What channel is Fam on?
Fam
will air on stations live across the nation (
see the full CBS schedule here
) as well as streaming on
CBS All Access
.
How can I watch Fam online?
You can stream
Fam
with
CBS All Access
.
READ: Nina Dobrev Is Stuck Between The Family She Wants And The Family She Has In Fam
What devices can I use to watch Fam on CBS All Access?
You can watch CBS All Access on iOS devices (including iPhones and iPads), Android devices (including phones and tablets), Apple TV, Google Chromecast, FireTV, PS4, Roku, Xbox, and many more!
Just download the CBS app on your favorite device, or visit
CBS.com
on your desktop and laptop computer.
What else do I get with CBS All Access besides Fam?
With CBS All Access, you can watch thousands of TV episodes on demand. That includes full episodes from current and earlier seasons of your favorite shows like
Big Brother
,
NCIS
,
Survivor
,
The Big Bang Theory
,
Blue Bloods
, and more, not to mention
CBS All Access
original series like
Tell Me A Story
,
No Activity
, and
Star Trek: Discovery
, which launches anew with its Season 2 premiere on Thursday, Jan. 17.
STREAM: All Season 1 Episodes Of Star Trek: Discovery Now, Exclusively On CBS All Access
For sports fans, there are loads of marquee events like the
2019 Super Bowl
,
SEC on CBS
,
NCAA Basketball on CBS
,
March Madness
, and top golf action including the
PGA Championship
and
The Masters
, CBS All Access subscribers also get round-the-clock streaming coverage from
CBS Sports HQ
.
Whatever your preference,
CBS All Access
has you covered for $5.99/month with limited commercials, or you can go commercial-free for $9.99/month.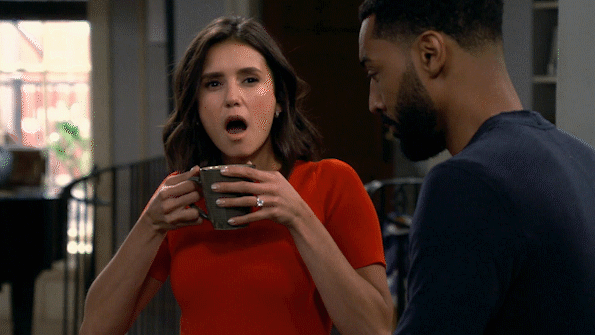 Sign up for CBS All Access now
to enjoy it all!
Watch the series premiere of
Fam
on Thursday, Jan. 10 at 9:30/8:30c on CBS and on CBS and
CBS All Access
.