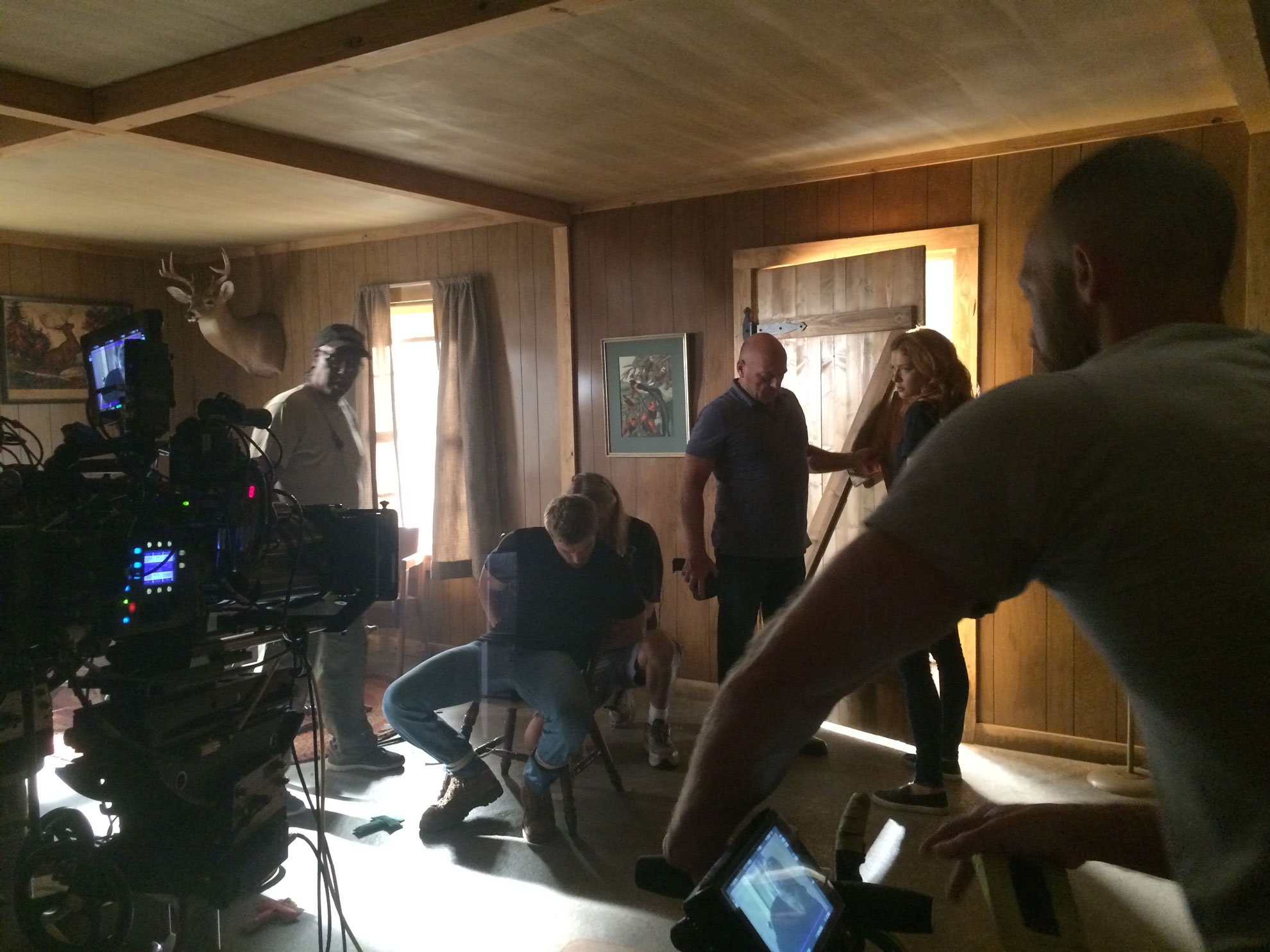 His hands were tied.
"Plan B" (Season 3, Episode 9 of
Under The Dome
) was out of this world. The resistance relocated to the funeral home, the new queen—Dale and Eva's baby—was named, and Julia risked it all to get Barbie back.
During the scene above, we all flinched while watching Julia try to literally break through to Barbie. The torturous sequences were shot inside Peter Schumway's cabin set. Dean, Mike, and Rachelle rehearsed to perfection before Mike's hands were tied back with the cameras rolling.
Check out more exclusive behind-the-scenes photos and insider stories—like what the phrase "butt-ah baby" means. Click through to the end to read a special questionnaire from the episode's writer!