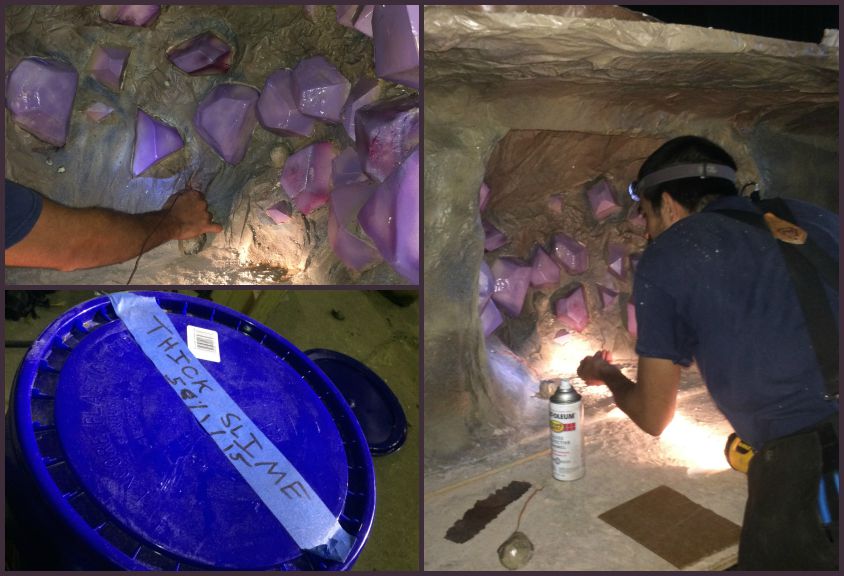 The goo comes down in buckets.
"Breaking Point" (Season 3, Episode 7 of
Under The Dome
) was explosive. A newly-healed Christine crawled out of her cocoon, the Kinship attempted to mine the amethysts, and the resistance blew the caves to pieces.
Check out these exclusive behind-the-scenes photos and insider stories—like how Christine's pulsing purple wound was made. Click through to the end and read a special questionnaire from James C. Oliver, Assistant to the Executive Producer.