Back to Cast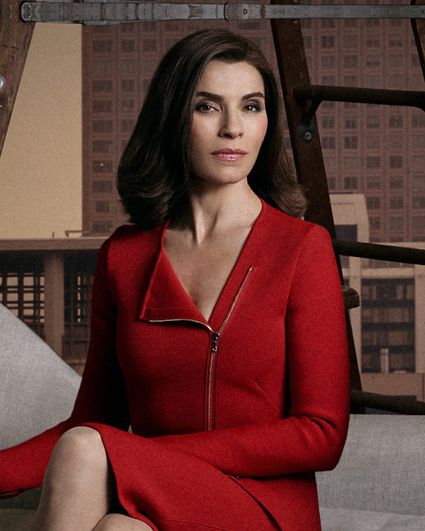 Alicia Florrick
Julianna Margulies
Biography
As an Emmy, Golden Globe and Screen Actors Guild Award winner, Julianna Margulies has achieved success in television, theater and film. She was recently nominated for a 2011 Emmy Award for Outstanding Lead Actress in a Drama Series for her work on "The Good Wife."
Margulies' television credits include "The Sopranos," "The Grid," for which she received a Golden Globe Award nomination, and the mini-series "The Mists of Avalon." She also starred as one of the original members of "ER," for which she received both an Emmy Award and SAG Award as nurse Carole Hathaway.
Margulies' feature film credits include "City Island," "Snakes on a Plane," "The Darwin Awards," "Slingshot," "Ghost Ship," "Evelyn," "What's Cooking," "The Newton Boys," "A Price Above Rubies," "Traveller," "Paradise Road" and "The Man From Elysian Fields."
On stage, Margulies made her Broadway debut in 2006 starring in "Festen." Margulies completed a successful run in Jon Robin Baitz's "Ten Unknowns" at Lincoln Center opposite Donald Sutherland for which she won the Lucille Lortel Award. Other theater credits include "The Vagina Monologues" both Off-Broadway and in the Los Angeles premiere, "Fefu and Her Friends" for the Yale Repertory Theatre, "The Substance of Fire" at the Asolo Theatre, "Living Expenses, Dan Drift, and Book of Names" at the Ensemble Studio Theatre in New York, and "Intrigue with Faye" at the NY Stage and Film Festival. She also appeared on stage in "The Lover," "In the Boom Boom Room" and "Balm and Gilead."
Margulies, who was recently named as the new face of L'Oreal Paris' RevitaLift line, was born in New York, where she currently resides.