Back to Cast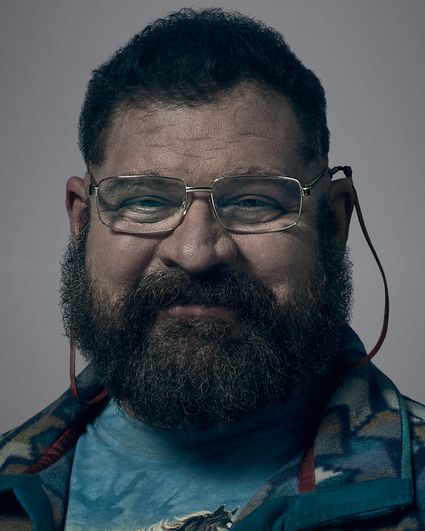 Tom Cullen
Brad William Henke
Biography
Breakout "Orange Is the New Black" star and SAG Award winner Brad William Henke makes a statement in the star-packed limited series adaptation of Stephen King's iconic 1978 novel, THE STAND, which premieres on CBS All Access on Thursday, December 17th. Henke plays Tom Cullen opposite Whoopi Goldberg, James Marsden, Amber Heard and Alexander Skarsgård.

In an ominously well-timed series, THE STAND is adapted from the Stephen King novel of the same name which is about the Biblical aftermath of a global pandemic that kills 98 percent of the population, setting a stage for a clash of good vs. evil. The series stars Whoopi Goldberg as Mother Abagail, Alexander Skarsgård as Randall Flagg, James Marsden as Stu Redman, Jovan Adepo as Larry Underwood, Amber Heard as Nadine Cross, and Owen Teague as Harold Lauder. The nine episode new series will air weekly on CBS All Access. The new version will include a new coda at the end of the finale written by Stephen King himself.

Henke is an accomplished character actor in Hollywood, appearing in some of the most iconic TV series including "Lost," "Orange is the New Black," and "Justified," and in a number of films including the David Ayer films FURY and BRIGHT and opposite Maggie Gyllenhaal in SHERRYBABY and CHOKE with Sam Rockwell. Before heading into acting, Henke was drafted out of college into the NFL for the New York Giants. He was subsequently picked up by the Denver Broncos and played in Super Bowl XXIV against the San Francisco 49ers.

When he's not on set, Henke is usually boxing, doing Jiu Jitsu, riding his bike or playing with his three dogs and two cats (lovingly documented on his Instagram @bradwilliamhenke).