Back to Cast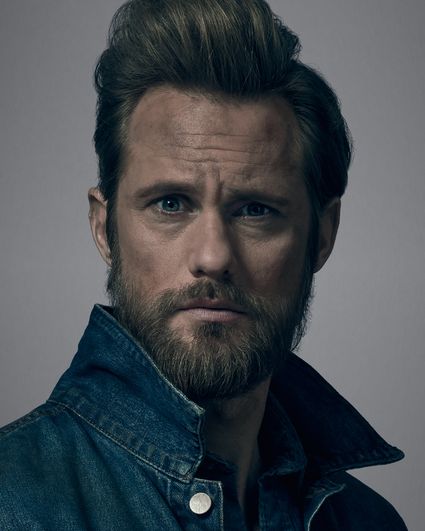 Randall Flagg
Alexander Skarsgård
Biography
Golden Globe, Emmy, and SAG winner, Alexander Skarsgård maintains a fearless pursuit of challenging roles, evolving with each new project and is fast becoming one of Hollywood's most in-demand actors.

In 2017 Skarsgård won the Emmy, Golden Globe, Critics Choice and Screen Actors Guild Awards for his haunting portrayal of Perry on HBO'S Emmy winning mini-series BIG LITTLE LIES, starring opposite Nicole Kidman and Reese Witherspoon.

Skarsgård starred in AMC's limited series, THE LITTLE DRUMMER GIRL alongside Michael Shannon and Florence Pugh. He also stars opposite Jeffrey Wright in Jeremy Saulnier's HOLD THE DARK for Netflix.

Skarsgard recently starred opposite Keira Knightley and Jason Clarke in the period drama THE AFTERMATH for Fox Searchlight,; THE HUMMINGBIRD PROJECT opposite Jesse Eisenberg and Salma Hayek; FLARSKY opposite Charlize Theron and Seth Rogan, for Lionsgate; and A24's THE KILL TEAM, a dramatic retelling of Dan Krauss' own award-winning war documentary.

Upcoming, Alex will star in Adam Wingards' GODZILLA VS KONG for Legendary which will be released in 2021. He will also star in THE STAND for CBS All Access opposite James Marsden and Odessa Young, based on Stephen King IP. He is currently in production on Robert Eggers' THE NORTHMAN, starring opposite Nicole Kidman, Anya Taylor-Joy and Willem Dafoe.

Recent credits include Warner Bros' THE LEGEND OF TARZAN directed by David Yates; Duncan Jones' MUTE opposite Paul Rudd; WAR ON EVERYONE opposite Michael Pena; the critically acclaimed Sundance hit DIARY OF A TEENAGER GIRL alongside Kristen Wiig and Bel Powley; Lars Von Trier's MELANCHOLIA opposite Kirstin Dunst; WHAT MAISIE KNEW opposite Julianne Moore; HIDDEN opposite Andrea Riseborough; DISCONNECT opposite Jason Bateman; THE GIVER opposite Jeff Bridges and Meryl Streep; THE EAST opposite Brit Marling and Ellen Page; and Universal's BATTLESHIP opposite Taylor Kitsch and Rihanna.

Skarsgård's break-through performance was in the critically acclaimed series HBO series GENERATION KILL. He later rose to fame as one of the leads in the popular HBO series TRUE BLOOD, which finished its successful seven season run in 2014.