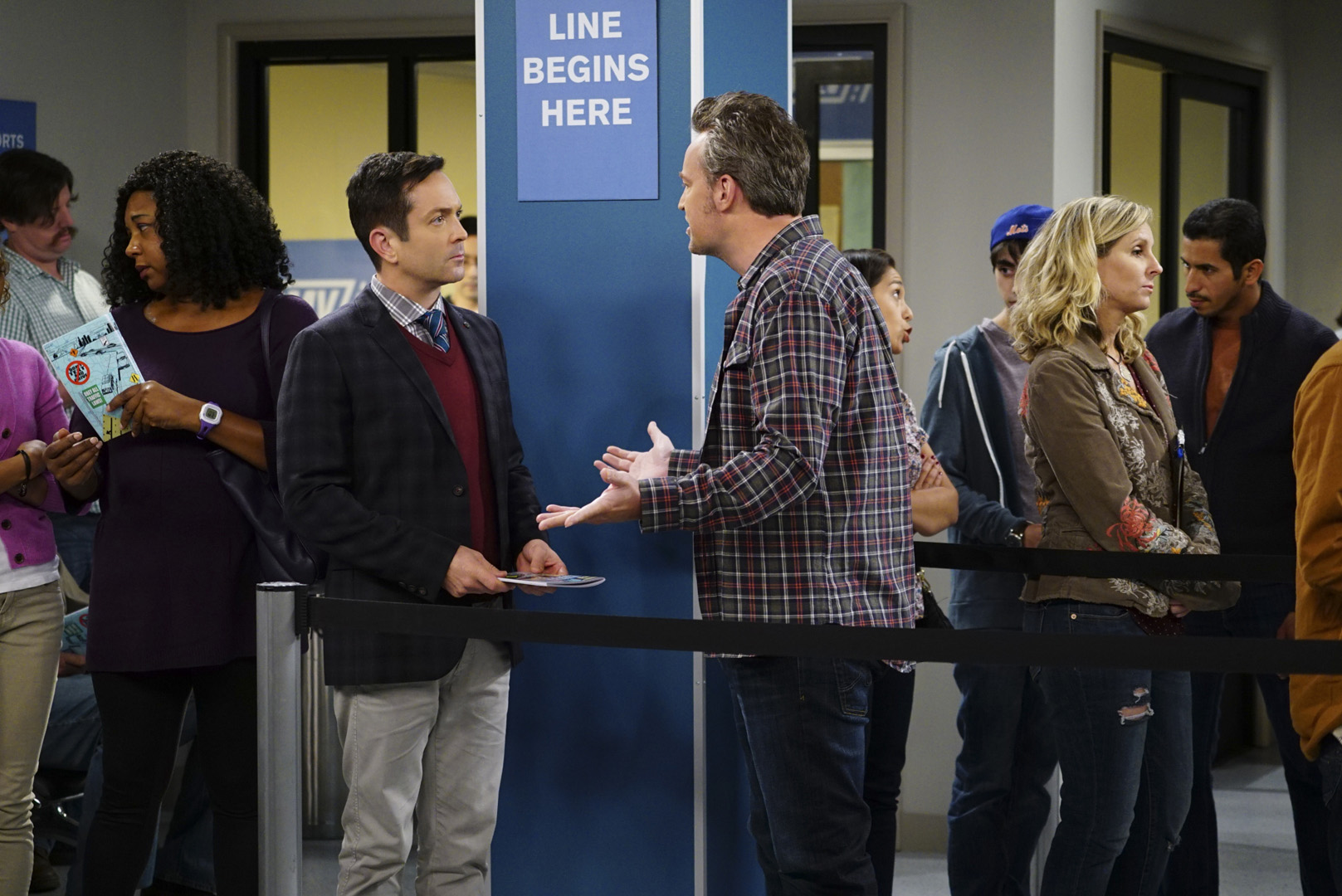 Oscar goes to the DMV to meet up with Felix before he gets his learner's permit.
In an attempt to surprise Emily, Felix gets his learner's permit and enlists his friends to help him learn how to drive. However, when Felix fails to ask Oscar for his assistance, the sports radio host can't keep his annoyance under wraps
on the next episode of
The Odd Couple
entitled "Road Scholar," which airs Thursday, May 19 at 9:30/8:30c.