How And Where To Watch The Good Fight Season 4
Join the fight on Thursday, April 9 for the premiere of The Good Fight on CBS All Access.
Posted on Mar 31, 2020 | 12:00pm
Fans, prepare yourselves!
The Good Fight
returns to
CBS All Access
on Thursday, Apr. 9 for a sure-to-be-prescient fourth season.
WATCH: The Official Trailer For Season 4 of The Good Fight
This time around, Season 4 of
The Good Fight
finds Reddick, Boseman & Lockhart navigating a very different landscape.
After they lose their biggest client, Chumhum, and their founding partner's name is tarnished, Reddick, Boseman & Lockhart is forced to accept an offer by a huge multi-national law firm, STR Laurie, to become a small subsidiary. Suddenly, all of their decisions can be second-guessed by the giant firm that is literally on top of them.
While STR Laurie initially seem like benevolent overlords, we find Diane Lockhart and her colleagues chafing at their loss of independence while simultaneously investigating the emergence of a mysterious "Memo 618."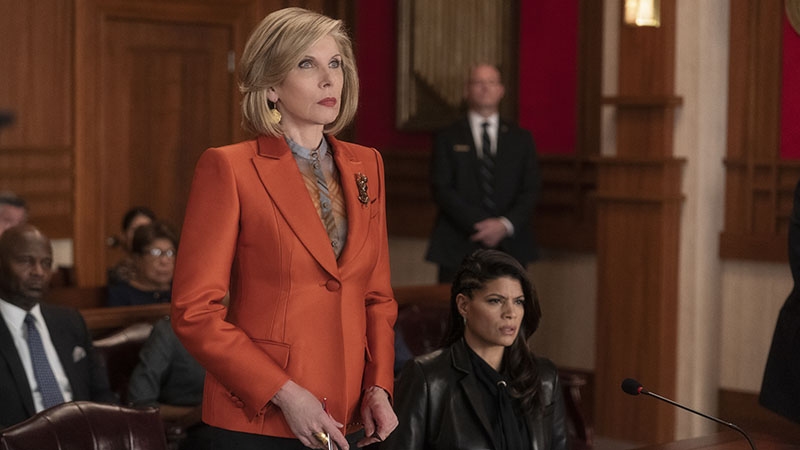 When can you watch Season 4 of The Good Fight?
The Season 4 premiere of
The Good Fight
is available to stream Thursday, April 9 on CBS All Access.
Following the season premiere, new episodes will be available weekly on Thursdays, with Episode 2 hitting CBS All Access on April 16. After Episode 2,
The Good Fight
will go on a one-week hiatus, returning April 30 with additional episodes.
Stay tuned at CBS.com for more information about all of the Season 4 episodes.
How can you watch The Good Fight?
The Good Fight
is streaming exclusively on CBS All Access, which is available on iOS devices (including iPhones, iPads, Apple TV), Android devices (including phones, tablets, Android TV), TVs and connected devices (including LG Smart TV, Samsung Smart TV, Vizio Smart TV, Chromecast, FireTV, Roku), gaming consoles (including Xbox and PlayStation 4), smart home devices (including Amazon Alexa and Google Home) and many more!
Or, simply visit
CBS.com
.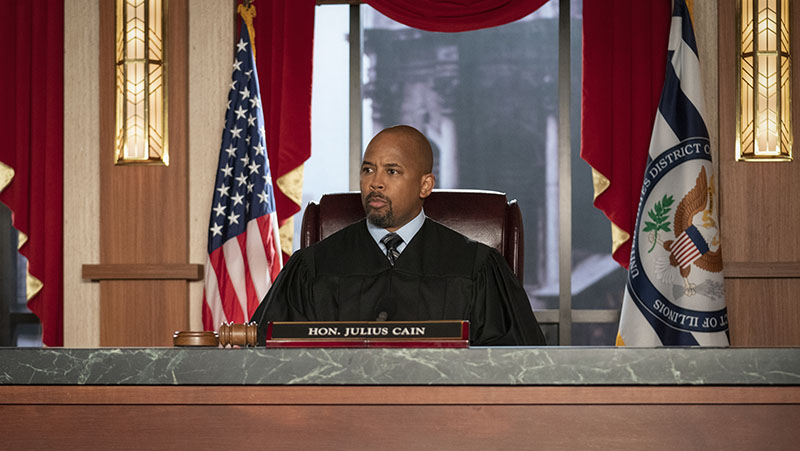 What happened in Season 3 of The Good Fight?
Season 3 of
The Good Fight
sees many changes for the attorneys at Reddick, Boseman & Lockhart. The firm is threatened by Roy Cohn protege Roland Blum (
Michael Sheen
), whose bizarre antics keep the attorneys busy and eventually lure Maia Rindell (
Rose Leslie
) away from the firm.
Julius Cain (
Michael Boatman
) is eyed for a federal judgeship and, after some help from Marissa Gold (
Sarah Steele
), he reveals he's leaving Reddick, Boseman & Lockhart to sit on the bench.
Diane Lockhart (
Christine Baranski
) decides to do something about her grievances with the Trump administration by joining a covert female operation and manages to get Liz Reddick (
Audra McDonald
) on board with her. Her participation lands her in danger, however, and in the Season 3 cliffhanger finale, she and her husband, Kurt McVeigh (Gary Cole) are swarmed in their home by SWAT.
The actions of Liz Reddick's late father, Carl, come back to haunt the firm, forcing the leadership to make them public. This results in the loss of their most valuable client, ChumHum, and lands the firm in uncertain waters.
What happens in Season 4?
In addition to everyone's favorite lawyers at Reddick, Boseman & Lockhart, fans can look forward to a few new faces around the office, including Zach Grenier reprising his role from
The Good Wife
as David Lee. Hugh Dancy also joins the fight as STR Laurie attorney Caleb Garlin. John Larroquette also appears as STR Laurie head honcho Gavin Firth.
In the premiere episode, titled "The Gang Deals With Alternate Reality," Diane Lockhart finds herself living in an alternate
reality where Donald Trump was never elected and Hillary Clinton is the current president of the United States. While Diane's liberal self is overjoyed, she soon realizes how a different outcome of the 2016 election might have had unexpected consequences.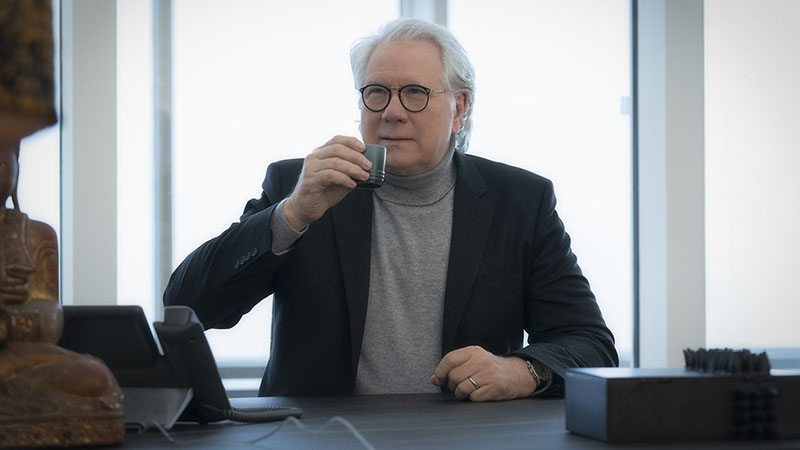 In Episode 2, Reddick, Boseman & Lockhart attempt to adjust to their new landscape as a small subsidiary of STR Laurie, a huge multi-national law firm. Diane encounters a familiar face in court, Louis Canning (Michael J. Fox), during an eminent domain case against a large real estate developer, Rare Orchard.
Lucca (
Cush Jumbo
) is given an exciting, high-profile divorce case; however, it comes with an unexpected partner, David Lee (Zach Grenier).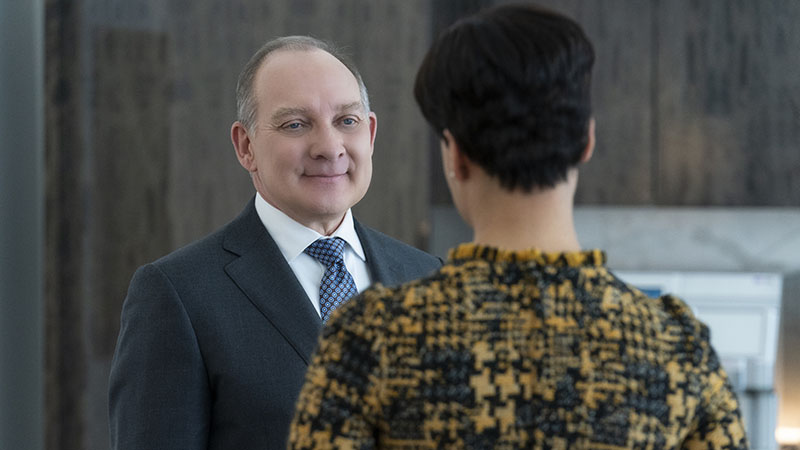 Episode 3 sees the return of DNC head Frank Landau, who asks Reddick, Boseman & Lockhart for help with a plan to engage African-American voters, the resulting discussion turns personal for one of the partners. Determined to sue Rare Orchard, Diane is shocked to learn that all court documents associated with the case are missing, leading her down an unexpected rabbit hole.
Meanwhile, Marissa (
Sarah Steele
) befriends Caleb Garlin (Hugh Dancy), an STR Laurie associate.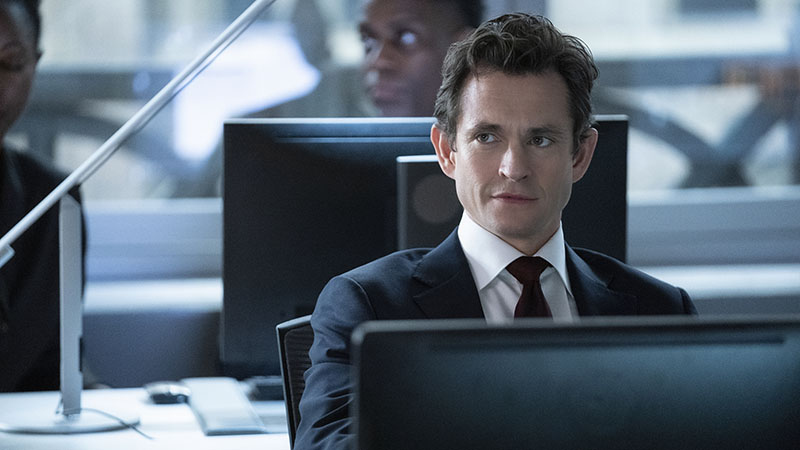 What else can I stream on CBS All Access?
Not only will CBS All Access let you stream all episodes of
The Good Fight
, but subscribers also get hundreds of other TV series and specials, including all seven seasons of
The Good Fight
's precursor,
The Good Wife
.
You can also watch CBS network favorites like
Evil
,
All Rise,
Survivor
, and exciting specials like the
55th Academy of Country Music Awards
and the
74th Annual Tony Awards
.
Plus, your subscription allows you to watch a slew of CBS All Access Original series like
Why Women Kill
,
Star Trek: Picard
,
The Stand
, and
The Twilight Zone
.
How do I subscribe to CBS All Access?
If you want to take advantage of everything CBS All Access has to offer, try it absolutely free for one month!
After that, it's only $5.99/month with limited commercials or $9.99/month commercial-free!
Stream the Season 4 premiere of
The Good Fight
on Thursday, April 9 exclusively on
CBS All Access
.