The Good Fight Season 4 Explores What Happens When The Lawmakers Are Rulebreakers
Familiar faces Michael J. Fox and Zach Grenier will appear alongside other exciting returning cast in the upcoming season.
Posted on Jan 12, 2020 | 08:35pm
In the first season finale of
The Good Fight
, Adrian Boseman (
Delroy Lindo
) says to Diane Lockhart (
Christine Baranski
), "The only constant is the law."
With the Season 4 premiere close at hand, the attorneys of Reddick, Boseman & Lockhart navigate a modern era where the law appears less consistent than Adrian would prefer.
READ: More Than 20 Things To Look Forward To On CBS All Access In 2020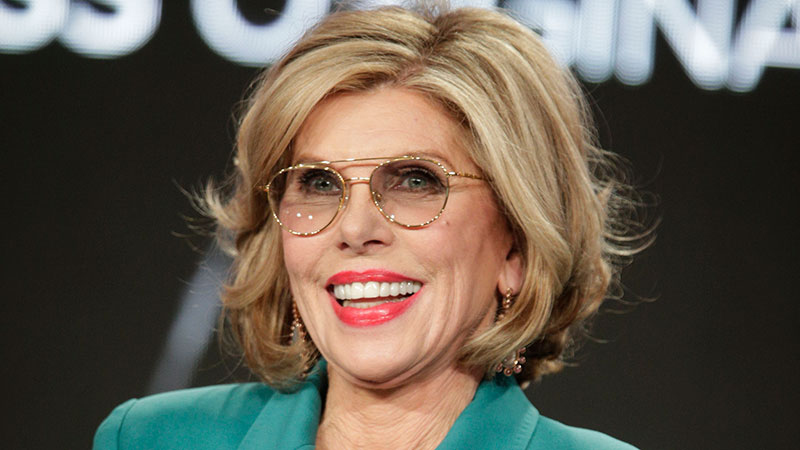 On Sunday, Jan. 12, at the Television Critics Association Winter 2020 event in Pasadena, California, creators and Executive Producers Robert and Michelle King were on hand with cast members Christine Baranski,
Audra McDonald
,
Cush Jumbo
, Delroy Lindo, and
Nyambi Nyambi
to discuss what fans can expect from the next season of
The Good Fight
.
"This year we'll get into understanding how some of the rules have broken down with regards to the law," said Robert King, alluding to real-life instances of the rich and powerful getting away with avoiding laws previously considered unavoidable. "Some of the rules of the law are being bent."
King discussed how strange these new developments are as someone who writes a law procedural, a genre that typically pays tribute to law-based justice.
King said there's "an agreed understanding of what we need to do as servants of the law" when writing the show, but this next season will delve into the ways the current climate is changing the law as we know it.
STREAM: Full Episodes Of The Good Fight On CBS All Access
Political-based difficulties aside, Diane Lockhart and her cohorts will deal with the acquisition of Reddick, Boseman & Lockhart by a larger conglomerate, adding a whole new layer to their office dynamics.
Baranski conceded that her character, in particular, is in limbo following the riveting Season 3 finale, which featured a S.W.A.T. team invading her home. The actor wouldn't spoil just where that development will lead, but Robert King did promise that it'd be addressed in the Season 4 premiere.
One constant in
The Good Fight
is the strength of its supporting cast and guest appearances. This season will mark the return of Michael J. Fox's character from
The Good Wife,
Louis Canning, as well as
Zach Grenier
's David Lee returning as a series regular. Additionally, John Larroquette joins in a series regular role as Gavin Firth and Hugh Dancy will also appear in a recurring role as Caleb Garin.
The talent in the show is undeniable, but even the actors marvel at how the show's writers are able to stay ahead of the rapidly shifting political world. "At a certain point, you lay down your bets that the world is going to be at a certain place by the time the show comes out," says Robert King, joking about how difficult it is to predict the near-future while writing a show that takes place as near to now as possible.
Cush Jumbo put it is best describing the real-time, real-life nature of the show: "I don't think there's another show that has this much sitting on the hotness of the conversation... it's great because you're right there, it's also reassuring [the show is] not making it up, this is real stuff."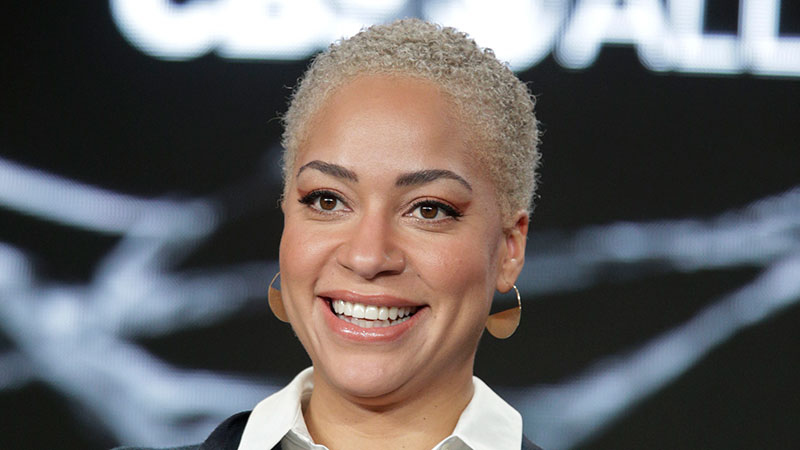 Despite the timeliness of the show, it has proven that it can go above and beyond the expectations viewers may have for what a satirical legal-based procedural can be.
Audra McDonald spoke to the show's transcendence, saying, "Maybe you could say this is a legal procedural, but you really can't. It's not just a drama, it's not just a comedy, it's not just satire, but it's also hyper-realistic... it's everything. We continue to push the boundaries of what the show can be."
The actors lean into the sometimes absurd nature of the show, be it via musical numbers or drug-induced delusions. In fact, Jumbo was quick to say she's game for even more. "I mean, everyone wants to tap dance on a judge's bench!"
READ: CBS All Access Announces Three New Original Series
Season 4 promises to delve into everything we know and never could imagine about the world of courtroom justice. As McDonald put it: "There are no limits to how we choose to tell the story."
Stream full episodes of
The Good Fight
, exclusively on
CBS All Access
, and stay tuned to CBS.com for the Season 4 premiere date.