Back to Cast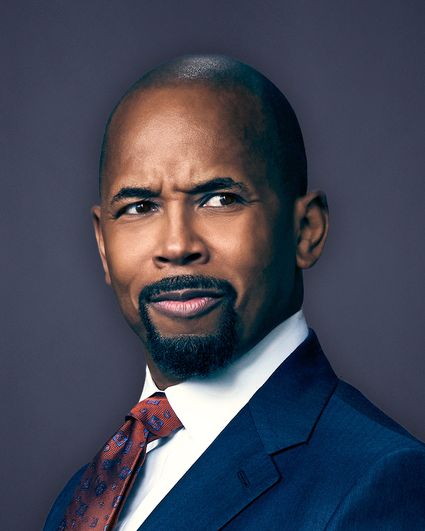 Julius Cain
Michael Boatman
Biography
Michael Boatman is an actor of great versatility. He is perhaps best known for his six year run on the hit comedy series Spin City for which he received two NAACP Image Awards, while simultaneously doing double duty as sports agent Stanley Babson on the HBO series Arli$$. Most recently, Boatman completed a recurring role on Madam Secretary. Prior to that he did double duty as a series regular on Nickelodeon's Instant Mom, opposite Tia Mowry, and recurred as Charlie Sheen's best friend on the FX series Anger Management. In addition, he had a recurring role on CBS' The Good Wife.

Boatman was born in Colorado Springs and grew up in Chicago as the oldest of three children. He studied theater at Western Illinois University, playing major roles in plays ranging from Purlie Victorious to The Seagull and A Midsummer Night's Dream. He performed at the Kennedy Center in the Irene Ryan National Competition, for which he won the Best Supporting Actor award. After graduating, Boatman was cast as Motown in the film Hamburger Hill. It was there that he met lifelong friends Steven Weber and Don Cheadle. Shortly after, he moved to Los Angeles where he starred in the award-winning ABC drama China Beach. Following that series run, he starred in Muscle opposite Alan Ruck and then moved on to the much-loved series Spin City for six seasons. Over the years, Boatman has recurred on shows such as The Larry Sanders Show, Living Single, The Jackie Thomas Show, Law & Order: Special Victims Unit, and Sherri opposite Sherri Shepherd. Boatman has appeared in numerous movies for television, including In the Line of Duty: Street War, the PBS special The Trial of Bernard Goetz, and ABC's Once Upon a Mattress.

Boatman's feature films include the lead role of J.J. Johnson in The Glass Shield, Woman Thou Art Loosed, Bad Parents, Peacemaker, and Sidney Lumet's Running on Empty, among others. His theater work includes Master Harold and the Boys at the Roundabout Theatre Company on Broadway starring opposite Danny Glover, The Glass Menagerie in San Francisco, and Tiny Mommy at Playwright's Horizons. Most recently, Boatman starred in San Diego's Old Globe production of Robin Hood!