Back to Cast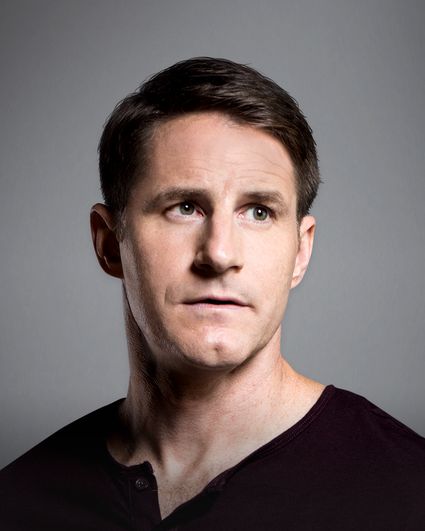 Biography
Sam Jaeger's inherent talent and carefully selected roles have created an impressive and longstanding career in Hollywood.

On television, Jaeger was recently seen in the well-received NBC drama Law and Order True Crime. Jaeger portrayed Detective Les Zoeller in a behind-the-scenes story of the infamous murder case of the Menendez Brothers. Also, he made a powerful appearance on the Hulu megahit The Handmaid's Tale as Mark Tuello, a representative of the exiled U.S. government trying to sway Serena into standing up against Gilead. Audiences fell in love with Jaeger for his portrayal of "super husband" Joel Graham on NBC's acclaimed drama series Parenthood, which he starred in for six seasons. Prior to Parenthood, Jaeger also starred in the fan favorite series Eli Stone alongside Victor Garber and Johnny Lee Miller.

In addition to his work on television, Jaeger also has a strong film resume, appearing in the feature films Inherent Vice directed by Paul Thomas Anderson; American Sniper, directed by Clint Eastwood; Her, with Scarlett Johansson; Catch and Release, opposite Jennifer Garner and Kevin Smith; The Truth About Emanuel opposite Jessica Biel and Alfred Molina; and Lucky Number Slevin, opposite Bruce Willis and Josh Hartnett.

Jaeger began his professional career in New York while attending college, landing a guest-starring role on Law & Order. After college, he moved to Los Angeles where he quickly landed parts in two feature films, Traffic and Behind Enemy Lines. After those standout roles, he won a strong role opposite Bruce Willis and Colin Farrell in Hart's War. In the years following, Jaeger built up an impressive television resume, including roles in such hits as ER, CSI, The West Wing, NYPD Blue, Scrubs, That's Life, and Girls Club. Jaeger found himself behind the camera with the award-winning feature film Take Me Home. He wrote, directed and starred in his feature film directorial debut along with Amber Jaeger, Victor Garber, and Bree Turner. The film was met with great critical acclaim and won numerous audience awards at festivals. Also, he directed an episode of Parenthood while starring on the show, and wrote and produced the short film Advantage Hart, starring Kate Bosworth.

Jaeger enjoys engaging with his community and focuses a lot of effort toward the conservation of our environment. Currently, he resides in Los Angeles.