Congratulations To The Winner Of Survivor: Winners At War
Find out who won the Season 40 title of Sole Survivor—and the $2 million grand prize.
Posted on May 13, 2020 | 10:55pm
Spoilers ahead!
For
Survivor
's landmark 40th season, no title could have been more fitting than
Winners at War
.
For one castaway, it was a battle to outwit, outplay, and outlast 19 of the greatest players the game has ever seen in an effort to win the largest prize in the show's history: a whopping $2 million.
In a season finale that saw
Natalie Anderson
return from Edge of Extinction after being the very first person eliminated,
Ben Driebergen
offering himself up to be voted out, hidden Immunity Idols leading
Denise Stapley
to a surprise exit, and a riveting fire-making challenge between two rock-solid allies, the conclusion of
Winners at War
was a masterclass in
Survivor
gameplay and camaraderie.
STREAM: All 40 Seasons Of Survivor On CBS All Access
In the end, it came down to Natalie,
Michele Fitzgerald
, and
Tony Vlachos
pleading their case to the jury.
Host
Jeff Probst
read the jury's votes to reveal that Tony was declared Sole Survivor, the recipient of $2 million, and only the second player in
Survivor
history (joining
Sandra Diaz-Twine
) to be declared a two-time winner!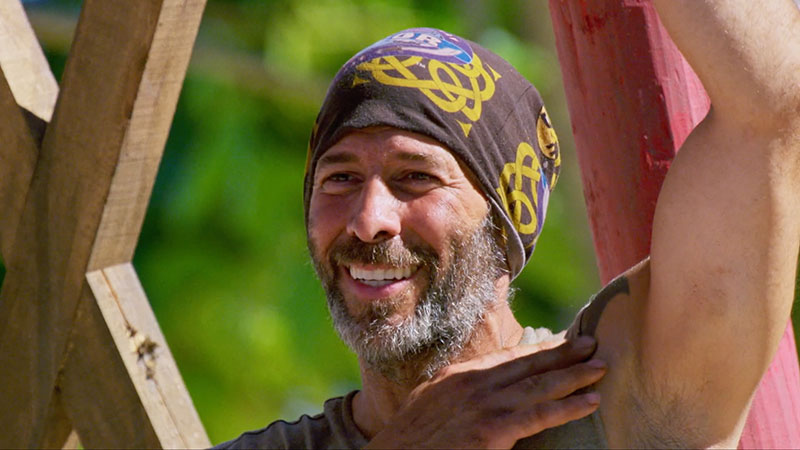 Tony's known for his wild antics and in-your-face gameplay, yet he put the brakes on in the first half of the season and didn't come on too strongly.
He formed a solid alliance with Sarah and stayed loyal throughout the game, though he was deceptive when he needed to be.
And of course, he won Immunity four times, scored some secret information thanks to his inventive spy nest, and even managed to weather an extortion disadvantage.
Congratulations to Tony and to all the players who duked it out for a stunning season of
Survivor
.
Stream full episodes of
Survivor: Winners at War—
and all 39 previous seasons of
Survivor—
on
CBS All Access
.