Back to Cast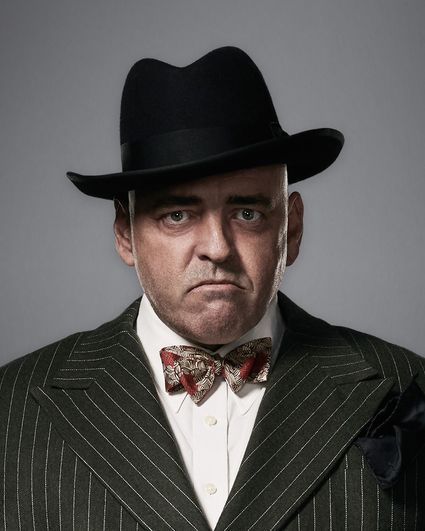 Aleister Crowley
Angus Macfadyen
Biography
Born in Glasgow, Scotland, Angus Macfadyen attended the prestigious Central School of Speech and Drama in London. He easily found work on stage and screen, quickly gaining international acclaim for his tour-de-force performance as Robert the Bruce in the Oscar-winning film Braveheart.

Over the course of his career, Macfadyen has appeared in dozens of feature films and television shows. His incredible range as an actor has led to roles with some of the greatest talents in Hollywood, including starring roles in projects such as Divine Secrets of the Ya-Ya Sisterhood opposite Sandra Bullock, Equilibrium with Christian Bale, Julie Taymor's Titus with Anthony Hopkins, and Tim Robbins' Cradle Will Rock. He has also performed on stage, starring in Medea opposite Annette Bening.

In recent years, he appeared in We Bought a Zoo, written and directed by Academy Award-Winner Cameron Crowe and in three seasons as a series regular on AMC's Turn. Macfadyen made his directorial debut with Macbeth Unhinged, a modern-day telling of Shakespeare's Macbeth, for which he adapted the screenplay and stars.

Macfadyen's other credits include Lost City of Z, directed by James Gray, with Charlie Hunnam and Sienna Miller, as well as Plan B.

Most recently, he starred in The Bruce, opposite Jared Harris, Zack McGowan, and Anna Hutchison, directed by Richard Gray. He co-wrote the script and served as a producer.