Back to Cast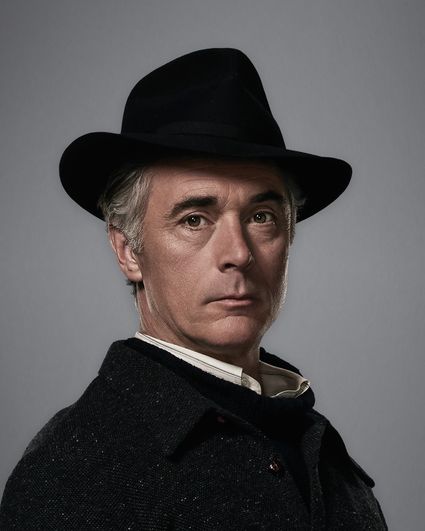 Biography
While he is perhaps forever etched in our hearts as Willoughby in Ang Lee's 1995 adaptation of Jane Austen's Sense and Sensibility, Greg Wise's fantastic performance as Lord Mountbatten in seasons one and two of the award-winning The Crown (Netflix) is fast becoming one of his most renowned and critically acclaimed roles. Currently, he can be seen on television as Warren Schifford in BBC4's Swedish thriller Modus (TV4 Sweden).

Wise boasts an illustrious screen career appearing in BBC period dramas, such as The Moonstone, Madame Bovary, and Cranford. He has also appeared in The Outcast (BBC Drama), Unknown Heart (Gate Television), Homefront (ITV Studios), ITV's seven-part drama Wonderful You, Trial & Retribution, Place of Execution, According to Bex, Taggart, and The Buccaneers. Additionally, he can be seen in the TV films Honeymoon for One (Big Apple Prods Ltd), Elizabeth David: A Life in Recipes (BBC), The Place of the Dead (LWT), Madame Bovary (BBC), and Hospital (Tiger Aspect).

Soon, he can be seen in the upcoming gothic film Carmilla (Bird Light Films). Other notable film credits include the summer feel-good film Walking on Sunshine (Vertigo Films) and last year's romantic comedy Love of my Life (Paragraph Pictures). Also, he appeared in Blackwood (Wildcard Films UK), The Disappeared (Lost Tribe Prod), Morris: A Life With Bells On (Twist films); A Cock and Bull Story (BBC Films), Greyfriars Bobby (Piccadilly Pictures), Johnny English (Working Title), Five Moons Plaza (Blue Spice Film Ltd), The Discovery of Heaven (Kanzaman S.A), and Mad Cows (Flashlight).

Wise returned to the stage in 2015, after a break of almost a decade, garnering rave reviews in Brad Fraser's play Kill Me Now. Other theater includes Richard II (Old Vic Production/Recklinghausen, Germany); Nabokov's Gloves (Hampstead Theatre); Crimes of Passion (Nottingham Playhouse); The Recruiting Officer (Royal Exchange, Manchester), and Good Rocking Tonight (Liverpool Playhouse).