Back to Cast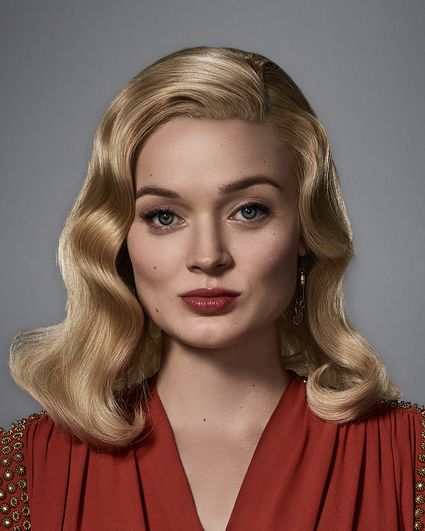 Susan Parsons
Bella Heathcote
Biography
Hailing from Melbourne, Australia, Bella Heathcote is emerging as one of Hollywood's most sought-after talents. In 2010, after being honored with the Heath Ledger Scholarship Award for her performance in the Australian war epic Beneath Hill 60, Heathcote moved to Los Angeles to further pursue her acting career, working with an impressive roster of award-winning directors. Heathcote was named one of Variety's "10 Actors to Watch" in 2012.

In February 2017, Heathcote joined Jamie Dornan, Dakota Johnson, and Kim Basinger in Fifty Shades Darker, the second installment of the trilogy based on E.L. James' worldwide bestselling Fifty Shades of Grey book series. She played Leila, a former lover of Christian Grey, who bears the scars to prove it.

Heathcote followed that with the independent feature Professor Marston & The Wonder Women, which premiered at the Toronto International Film Festival in November 2017. She co-starred in the biopic on the creator of Wonder Woman, alongside Luke Evans and Rebecca Hall.

Currently, Heathcote can be seen in season three of Amazon's original drama series The Man in the High Castle, reprising her role of Nicole Dormer. Based on Philip K. Dick's alt-history novel, the series depicts a divided and drab 1962 America, in which the Nazis rule the East and Midwest and Imperial Japan reigns over the Western states, with a neutral zone between them. Heathcote joined the cast in 2016 for season two of the acclaimed series.

In 2016 Heathcote co-starred with Lily James, Sam Riley, Lena Heady, and Jack Huston in the big screen re-envisioned masterpiece Pride and Prejudice and Zombies, Jane Austen's classic tale of the tangled relationships between lovers from different social classes in 19th century England now faced with a new challenge—an army of zombies. Additionally, she starred alongside Elle Fanning, Keanu Reeves, Christina Hendricks, and Jena Malone in the Nicolas Winding Refn-directed horror thriller The Neon Demon, about an aspiring model in Los Angeles having her youth and vitality devoured by a group of beauty-obsessed women who will take any means necessary to get what she has.

Heathcote's past film credits include The Re-Write alongside Hugh Grant and Marissa Tomei; David Chase's feature film Not Fade Away, about a group of friends that form a rock band in suburban New Jersey, trying to make it big in the 1960s; and Tim Burton's Dark Shadows, as the romantic lead opposite Johnny Depp. She made her feature film debut in the 2008 film Acolytes and is also known for her role on the Australian drama series Neighbours.

Currently, Heathcote resides in Los Angeles.