Back to Cast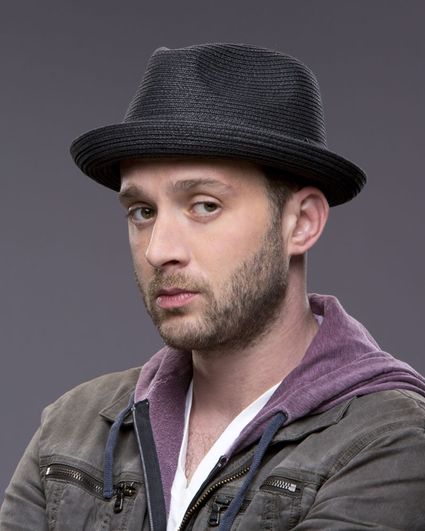 Toby Curtis
Eddie Kaye Thomas
Biography
Eddie Kaye Thomas' diverse body of work includes roles in Broadway shows, hit films and celebrated television series. He is well known for playing the role of "Finch" in the "American Pie" trilogy. Thomas was last seen on the big screen in the fourth installment, "American Reunion," released in April 2012, which reunited the original cast.
Thomas has appeared in more than 20 films to date, including "Black and White," Project Greenlight's "Stolen Summer," "Freddy Got Fingered," "Harold & Kumar Go to White Castle," "Harold & Kumar Escape from Guantanamo Bay," "A Very Harold & Kumar 3D Christmas," "Kettle of Fish," "Farewell Bender," "Venus and Vegas," "Fifty Pills," "Nick and Nora's Infinite Playlist" and "Petunia." Thomas was also featured in "On the Road with Judas," which premiered in competition at the Sundance Film Festival in 2007.
Recently, Thomas appeared on the small screen in the highly regarded series "How to Make It in America." Since 2005, he can be heard in the animated series "American Dad" as voice of "Barry." His additional television credits include CSI: CRIME SCENE INVESTIGATION, on the Network, "Til' Death," "Off Centre" and "Law & Order."
Thomas began his acting career at the age of 7 as a stage actor in New York City. He has appeared on Broadway in "Four Baboons Adoring the Sun" and opposite Natalie Portman in "The Diary of Anne Frank." Additionally, he has done off and off-off Broadway with LaMama, the Brooklyn Shakespeare Company, the Wings Theater Company, Signature Theater and others. His other theater credits include Second Stage's "The Bachelorette," New Group's "Smelling a Rat," "Dog Sees God" and "Jack's Precious Moments." In the fall of 2011, Thomas starred in the Off-Broadway play "The Submission" at the MCC Theater, alongside Jonathan Groff, Will Rogers and Rutina Wesley.
Thomas was born and raised in New York City and currently resides in Los Angeles. His birth date is Oct. 31.