An Illegitimate Government Threatens All Humanity In The Season Finale Of Salvation
As people look skyward toward an asteroid hurtling at Earth, another threat is right under their nose.
Posted on Sep 18, 2017 | 11:00am
The plot thickens in "The Plot Against America," the tense season finale of
Salvation
. The episode will air at a special time on Wednesday, Sept 20 at 10/9c on CBS and
CBS All Access
.
An illegitimate government now complicates efforts to save mankind from Sampson, the killer asteroid.
After the discovery that President Mackenzie is still alive—but had been poisoned—Harris (
Ian Anthony Dale
), Grace (
Jennifer Finnigan
), and Darius (
Santiago Cabrera
) are scrambling to topple the new administration of President Bennett.
WATCH: Preview Of The Salvation Season 1 Finale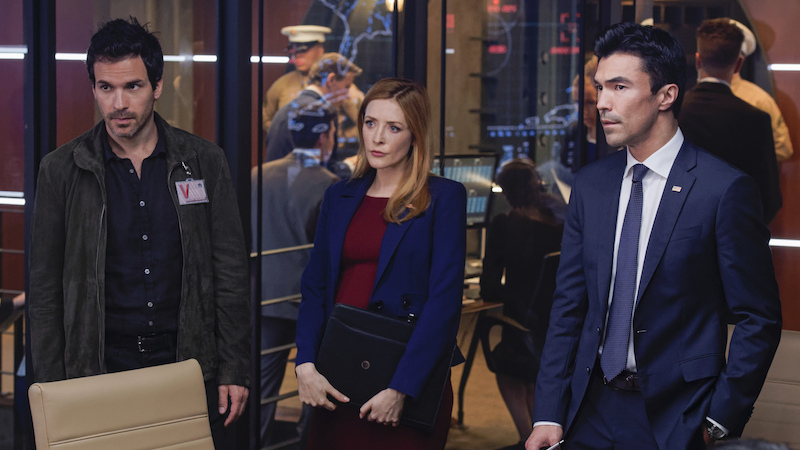 Meanwhile, Darius is running out of time to finalize his plans for the ark. Will there be a real future for Liam (
Charlie Rowe
) and Jillian (
Jacqueline Byers
)? Will Darius, who was disqualified from his own escape plan, find another solution?
STREAM: Full Episodes Of Salvation On CBS All Access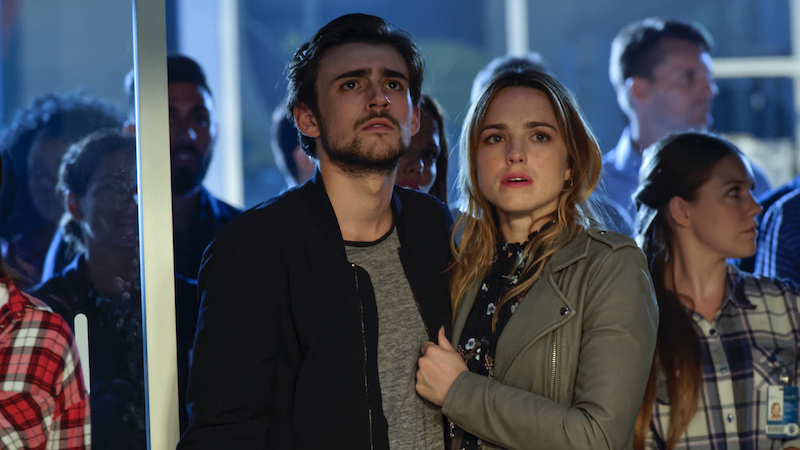 There's plenty more to enjoy from
Salvation
's thrilling first season!
WATCH: What Would The Salvation Stars Bring With Them On A Space Ark?
WATCH: Could The Salvation Stars Keep The Secret That The World's About To End?​
WATCH: Santiago Cabrera Takes You On A Salvation Set Tour
WATCH: Would The Salvation Stars Take One Giant Leap To Colonize A New Planet?
WATCH: The Full Salvation Panel From San Diego Comic-Con 2017
TAKE THE QUIZ: Do You Have What It Takes To Save Earth From A Killer Asteroid?
Watch the Season 1 finale of
Salvation
at a special time on Wednesday, Sept 20 at 10/9c on CBS and
CBS All Access
.