Back to Cast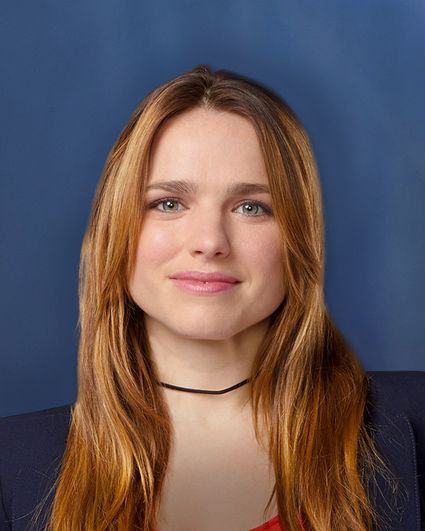 Biography
Jacqueline Byers began her acting career training at Queen's University in Ontario, Canada where she received her B.A. in Acting and began performing on stage.
Relatively new to the small screen, Byers' first major television role was in 2014 when she starred as Nora Bryce in SyFy's "Ascension." Also, she appeared in "Timeless," "Roadies," "The Strain" and "Scared Stiff."
On stage, she performed in "Here" at Toronto Fringe Festival, in "Spelling Bee" for Collective Productions, in "Chess" at Theater Aquarius, and in both "Annie" and "Peter Pan" at Oakville Centre for Performing Arts.
Byers grew up outside of Toronto, in Mississauga.
Her birthday is Sept. 13. Follow her on Instagram @jackiebyers.