Season 2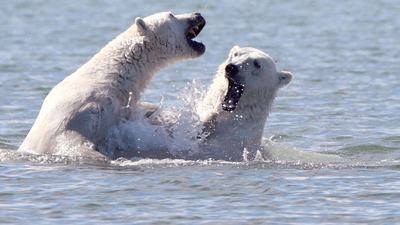 Bears vs. Belugas
S2 E1
Nov 22, 2017
It's summer in Churchill, Manitoba, a time when visitors flock to the area to see thousands of belugas crowding the Hudson Bay. But this year, there's an added attraction for tourists. With a decline of Arctic sea ice and longer summers, the polar bears have arrived early. For guides, it means more touring opportunities and more cash, but for locals, it means more danger. See how Churchill adapts to five extra weeks of bear season as predators and humans try to find a way to share one small town until the winter freeze-up.
The Search for Big Bear
S2 E2
Nov 29, 2017
Things are heating up in Churchill. The polar bears have arrived on shore weeks ahead of schedule, and the town is stunned to find a beloved dog mauled, presumably by one of the bears. Conservationists have a good idea of who is responsible, and it's a race against time to find the culprit before tragedy strikes again. Meanwhile, local guide Kelsey Eliasson tries to establish a new and unique tourist experience with potentially disastrous consequences.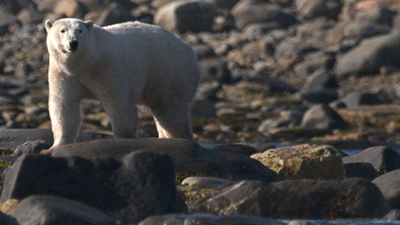 The Big Exodus
S2 E3
Dec 06, 2017
Summer is coming to an end in Manitoba, and a new struggle for survival begins for the polar bears and town locals. One pregnant bear is desperately seeking food to carry her through winter in her birthing den, while Churchill's guides are also working hard to find a unique tourist spot that will give them a leg up on their competitors. But they're not the only locals with money on their minds. The town's largest employer is on the verge of shutting down, putting jobs, and the community's future, in jeopardy.