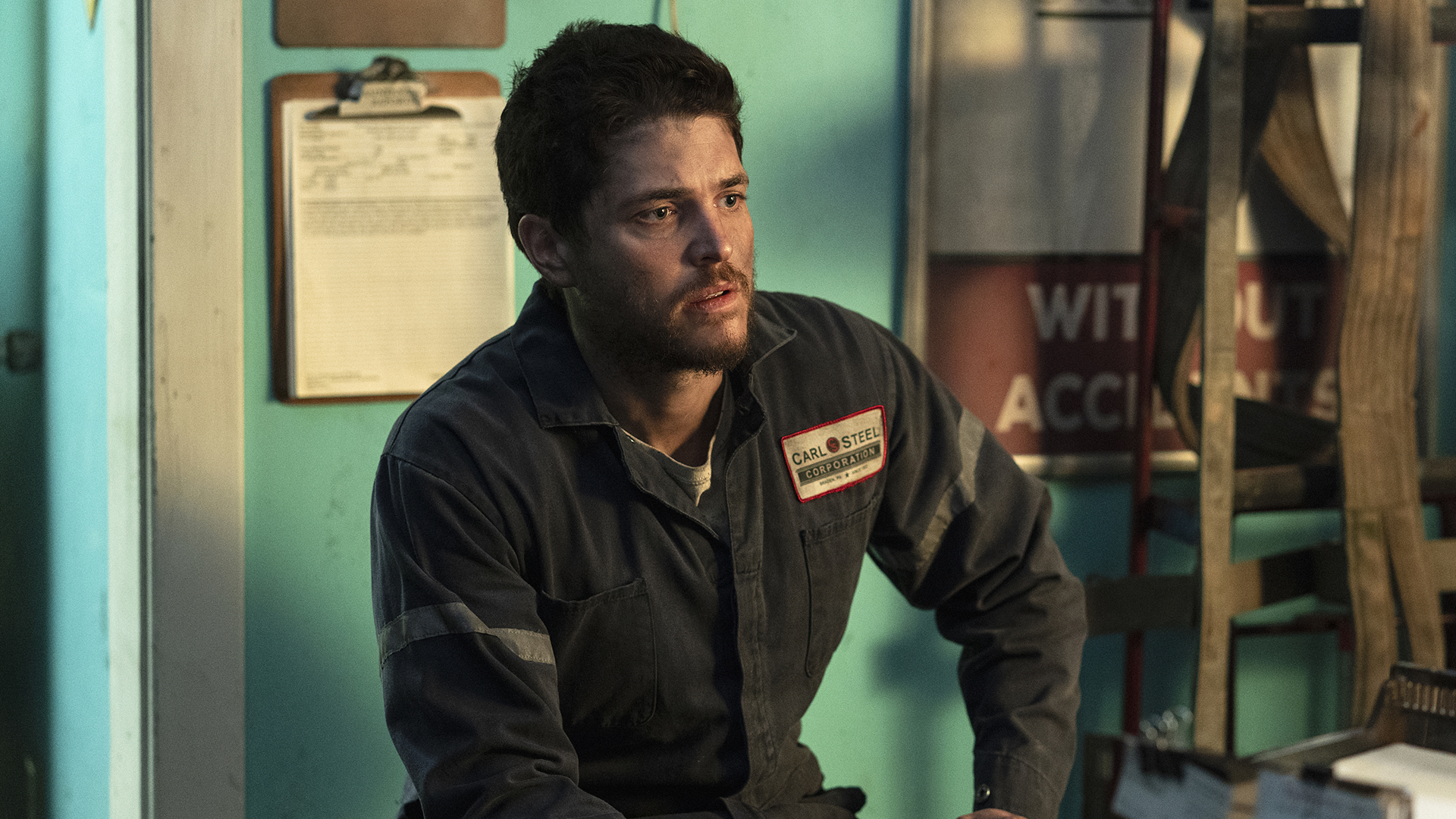 Garrett Drimmer (Philip Ettinger)
Just because a town is small, that doesn't mean it's quiet.
Welcome to Braden, Pennsylvania, a struggling Rust Belt town with deep class and cultural divides—and the setting of a brand-new crime drama,
One Dollar
, which premieres Thursday, Aug. 30, exclusively on
CBS All Access
.
But before we get out the popcorn, let's take a look at what's in store during the series premiere episode entitled "Garrett Drimmer."
When a shocking multiple murder at Bud Carl's (
John Carroll Lynch
) steel mill rocks the town, we follow the path of a single dollar bill changing hands and watch as Braden's secrets are unearthed, and unexpected connections to the horrific event are exposed.
In the premiere episode, Garrett Drimmer (
Philip Ettinger
), a struggling steel mill worker and single dad, has a chance encounter with Dannie Furlbee (
Kirrilee Berger
), a recent high-school grad from the wealthy part of town.
WATCH: The Official Trailer For CBS All Access Original Series One Dollar
Meanwhile, private investigator Jake Noveer (
Nathaniel Martello-White
) clashes with his former colleague, Police Chief Peter Trask (
Christopher Denham
), and becomes more entangled with the Furlbee family than expected.
Stream the series premiere of
One Dollar
on Thursday, Aug. 30, exclusively on
CBS All Access
. Then, every Thursday thereafter, a brand-new episode will be made available on-demand, exclusively for
CBS All Access
subscribers.