Comic-Con 2018: Stream Exclusive Video Of Magnum P.I. Panel
The cast and crew reveal a Magnum/Hawaii Five-0 crossover is already in the works for the new fall show.
Posted on Jul 20, 2018 | 04:00pm
CBS's new fall show
Magnum P.I.
hit the San Diego Comic-Con floor with a special treat for fans: the world premiere of the pilot episode!
After the screening, Executive Producers Peter Lenkov and Eric Guggenheim and stars Jay Hernandez ("Thomas Magnum"), Perdita Weeks ("Juliet Higgins"), Zachary Knighton ("Orville 'Rick' Wright"), and Stephen Hill ("Theodore 'TC' Calvin") hit the stage for a brief Q&A to talk about the rebooted series.
Be sure to check out the full, exclusive
Magnum P.I.
panel.
WATCH: Comic-Con 2018 Full Magnum P.I. Panel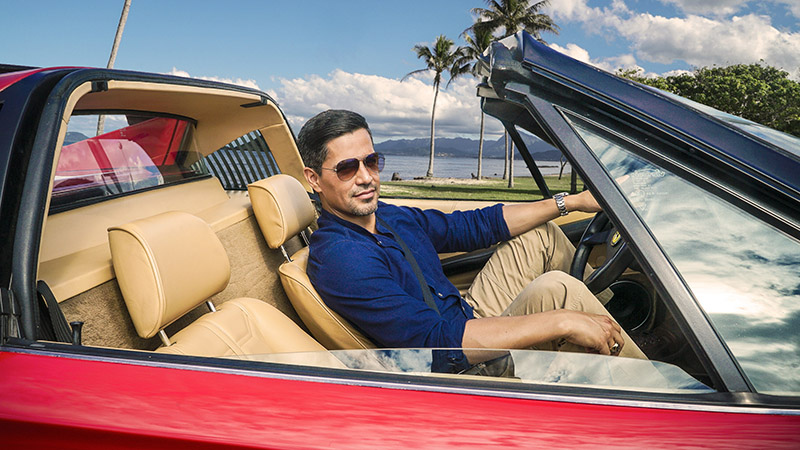 As CBS viewers well know,
Magnum P.I.
marks Lenkov and Guggenheim's third TV reboot after
Hawaii Five-0
and
MacGyver
, but Lenkov confessed
Magnum
was in the works well before those shows.
"This one sort of pre-dated all the others," he said, by 10 or 15 years. "[The original
Magnum P.I.
] was my favorite show growing up."
In fact, Lenkov originally wanted to introduce Thomas Magnum as a friend of Steve McGarrett (
Alex O'Loughlin
) in his
Five-0
reboot, since they were both in the Navy. However, when that idea was pitched, they didn't yet have the rights to use Magnum.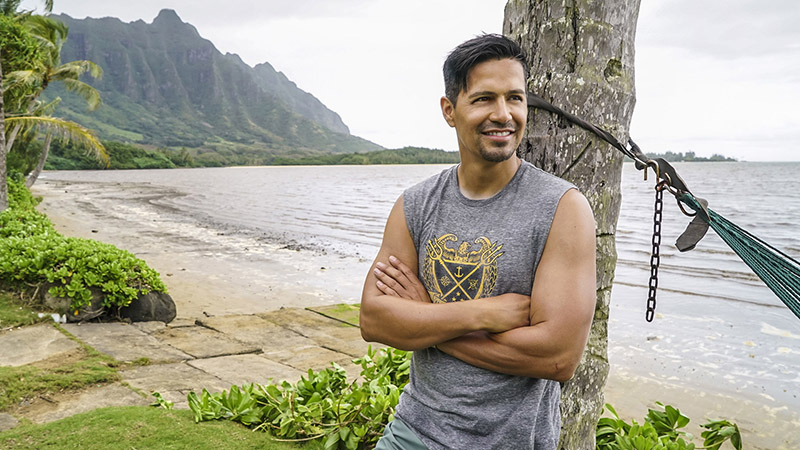 Of course, now, with the updated
Magnum P.I.
set to hit the airwaves on CBS, a crossover is imminent.
"We'll do a genuine, bonafide crossover at one point," Guggenheim confirmed, adding that characters and situations will bump into each other every now and then.
Lenkov also explained why now is the perfect time to bring
Magnum
back to the small screen: to show a positive portrayal of veterans on TV again—and they had the credentials to back it up: "We have three consultants on this show, and two of them are ex-military."
As the title character, Jay echoed that sentiment, noting it was especially important and meaningful to him since his brother is also a veteran.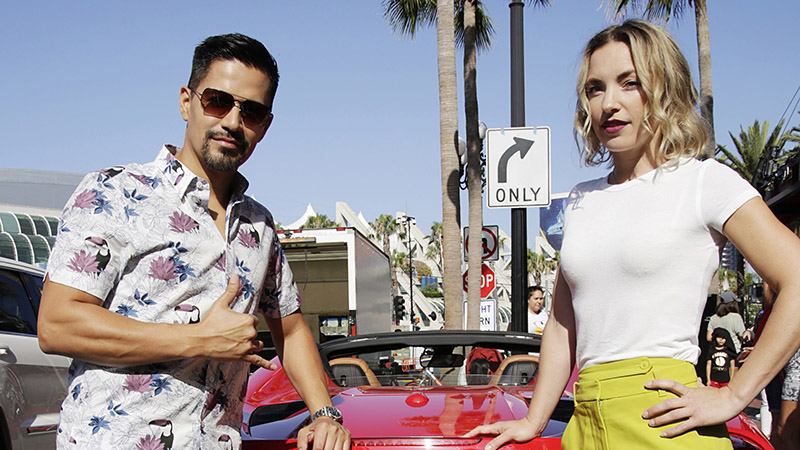 Meanwhile, Perdita's character Higgins has been gender-swapped, which could create a different dynamic between the two on screen.
"Opposites attract," she said of the Magnum and Higgins' friction. But could that friction to turn to fire? "You never know," she said.
"I think when you have two actors that look like they do, that can be expected," Guggenheim joked.
Zachary said that he has a real connection to his happy-go-lucky character, Rick.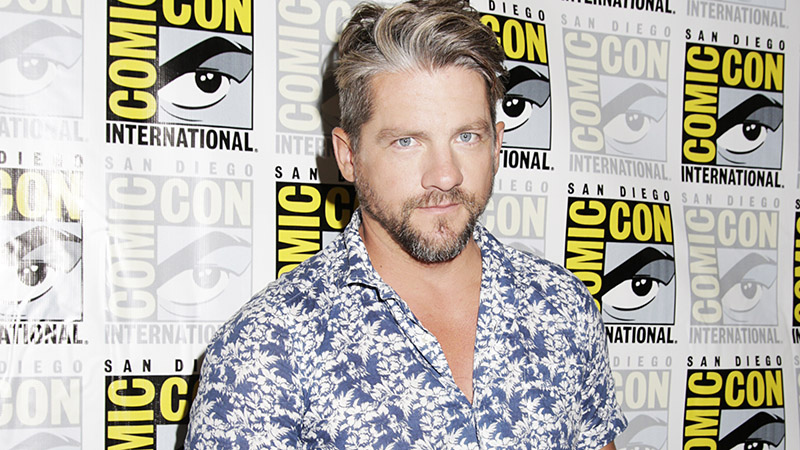 "Of all the characters, this is the one I was really born to play," he said, adding that everything from Rick's persona to his wardrobe is similar to himself in real life. "The dress, the look—this is me."
As for Stephen, who plays ace helicopter pilot T.C.?
"Guess who's afraid of heights?" Jay said, shooting Stephen a cheeky grin.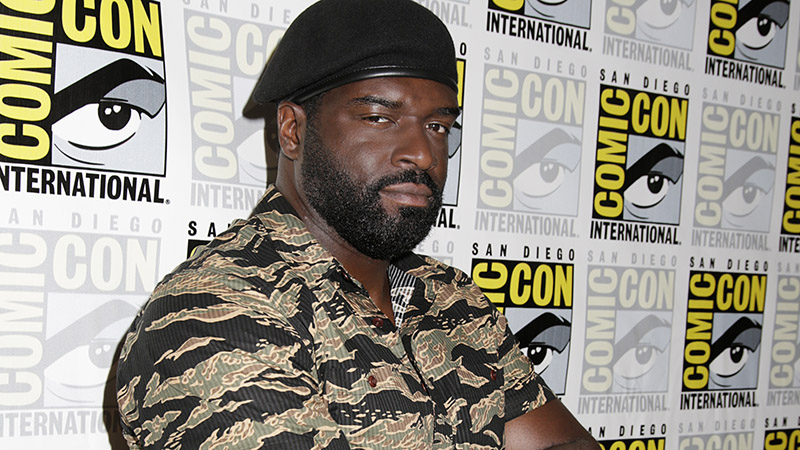 Watch the series premiere of
Magnum P.I.
on Monday, Sept. 24 at 9/8c on CBS and
CBS All Access
.