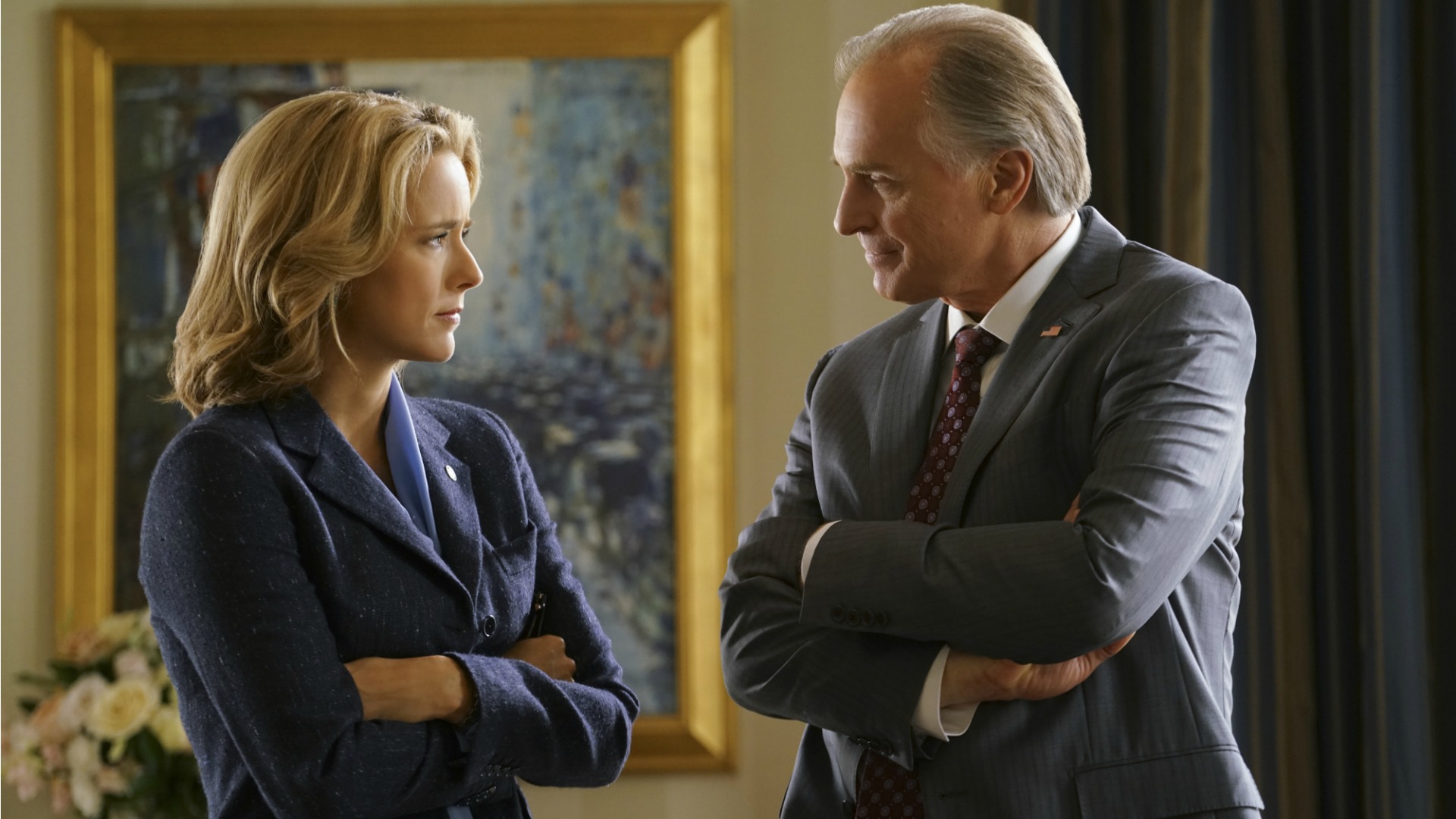 Bess received the job offer of a lifetime.
Bess became concerned after hearing rumors that President Dalton was looking to replace her as Secretary of State. Thinking that she was on the chopping block, Bess confronted the president and laid out the reasons she exceeded expectations in her current role.
Before she could finish her spiel, Dalton told Bess that the only reason he was recruiting someone to fill her spot was so that he could offer her a place on his presidential ticket. The proposal came as a complete surprise, but even Bess had to admit that Vice President Elizabeth McCord had a nice ring to it!
Watch
Madam Secretary
on Sundays at 9/8c on CBS and
CBS All Access
.